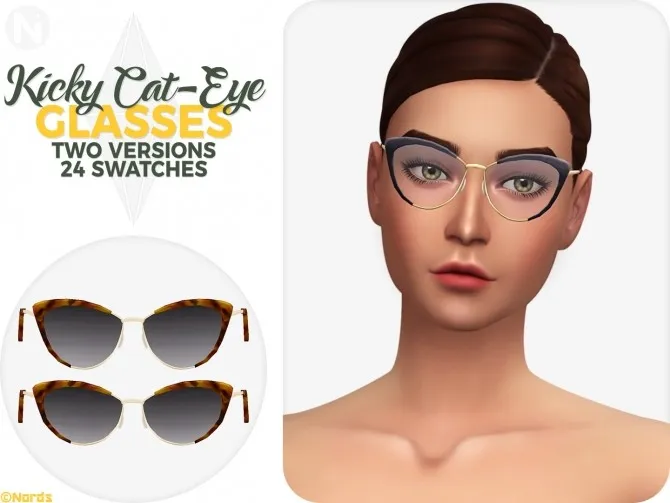 Hello there! Here's a new Custom Content for The Sims 4 that I'm very excited to share with you. It is yet another special one for me, because although I've already made an accessory, this is my first pair of glasses, and hopefully not the last, because I enjoyed the heck out of making it.
I made these because I got a request from an anonymous Tumblr member, who wanted more glasses in their game. To them I say "Thank you I really appreciate you for making me create these because I really had fun and learned new tricks." I hope you like them.
I originally made the bigger version but my sister suggested I make it a bit smaller and less rounded, but I liked the way it was so I thought why not make two versions and let you choose the one that suits your sims most. There is but a slight difference between them, the bigger one is Version 01, and the smaller one is Version 02.
Further Information
◊ The Sims 4 Custom Content.
◊ Maxis Match.
◊ Edited EA mesh.
◊ 02 versions.
◊ Base Game Compatible.
◊ Proper LODs.
◊ Custom thumbnails.
◊ 24 swatches.
◊ Available for teen-elder, both genders.
◊ Proper categories and tags.
◊ Disabled for random.
◊ Recolors Allowed.
Credits:
Nords-Sims