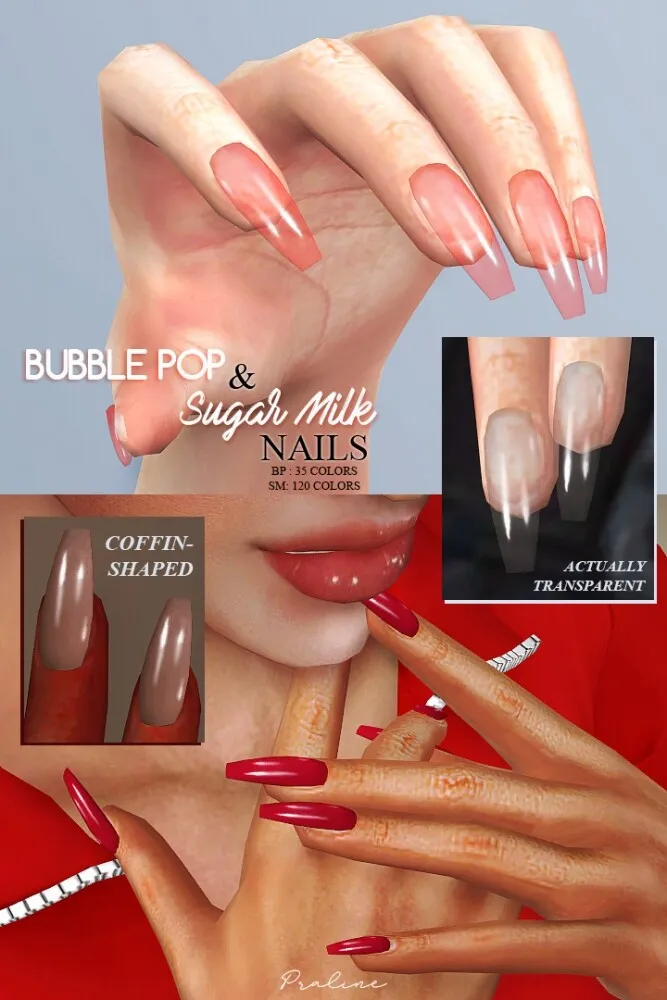 Today I am sharing a set of pretty nails, I have this idea since a very long time, but my recent Raymond Glasses inspired me to do these, as a version of them also have a glassy texture! I am very proud of how these look, they are my absolute favorite nails yet!
They're coffin shaped (longer, almost stiletto but then flat at the top), and make hands look gorgeous and elegant! They come in 2 versions (BP is semi-transparent, while SM is solid), and due to the large selection of swatches (120 for SM, 35 for BP), they fit to almost every style. Cute, modern, vampy, futuristic, and many more~
For female only, under rings category. Teen-elder. HQ compatible, pics also taken with it.
Credits:
Praline Sims