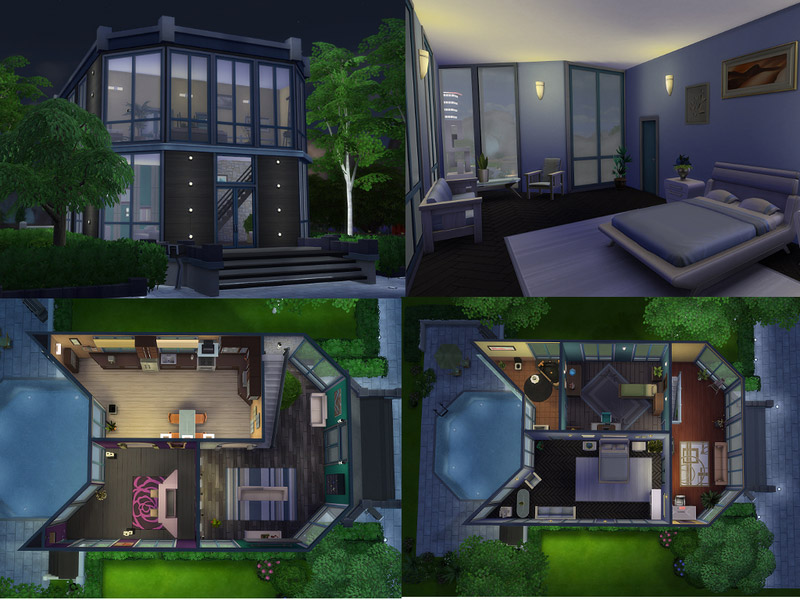 The Balfe Loft is an ideal house for a small family of young adults. There is a lot of space around the house, where your sims can throw swimming pool parties. Your sims will be impressed with the modern design and comfortable furniture. This loft includes a living room, a master bedroom and smaller bedroom, one bathroom, a lounge/bar room, a dinning/kitchen and more! The Balfe Loft will completely fulfill the ideal image of a stylish modern house. Enjoy!
The Premium Edition of The Sims 4 was used to create this item. No outside CC were used.
Please make sure you have additional content included in the Premium Edition of Sims 4 before you install this lot.
Value: 138619
Furnished: Fully
Decorated: Throughout
Bedrooms: 2
Bathrooms: 1
Stories: 2
Lot Size: 30×20
Fully Furnished Residential Lot (30×20)
Credits:
Ineliz