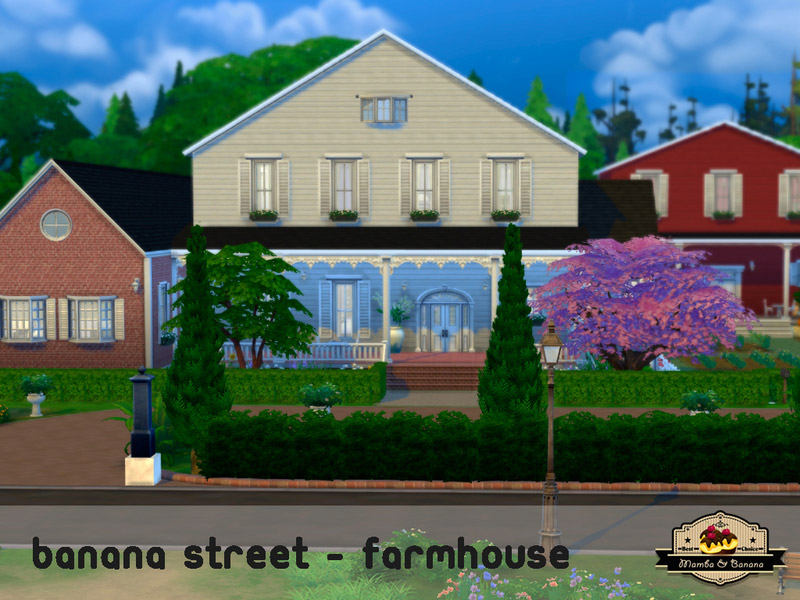 This is a perfect house!! (but it is very expensive xD) for your sims. The house have four bedrooms, one bedroom for baby, kitchen, wide living room, 3 bathroom, one study and one farm in separate building with very elements for all skills.
The house also has a back porch with fountain, show space and a bar counter. You can build a swimming pool. Have two floor in twince building. Is very comfortable for big families.
– You need some CC (but is not necessary for playing). More details in notes.
IMPORTANT: If you find the farm in the gallery, so please look for it and build it again, you will find it;-)
I hope you like it! ^^
Required CC:
* Pumpkin Patch set by sim_man123
* Provence living room by Severinka
* Shabby Bargain Shabby Chic Book with Glasses by The Numbers Woman
* Shabby Bargain Shabby Chic Book Basket by The Numbers Woman
*Provence dining room by Severinka
*Bedroom Simplicity – Painting by ung999
* Lamp of Bedroom Jade by Pilar
* Power of Pink Bedroom – Painting by ShinoKCR
Value: 601800
Furnished: Fully
Decorated: Throughout
Bedrooms: 4
Bathrooms: 3
Stories: 1
Lot Size: 50×50
Fully Furnished Residential Lot (50×50)
Credits:
Mamba_Negra2