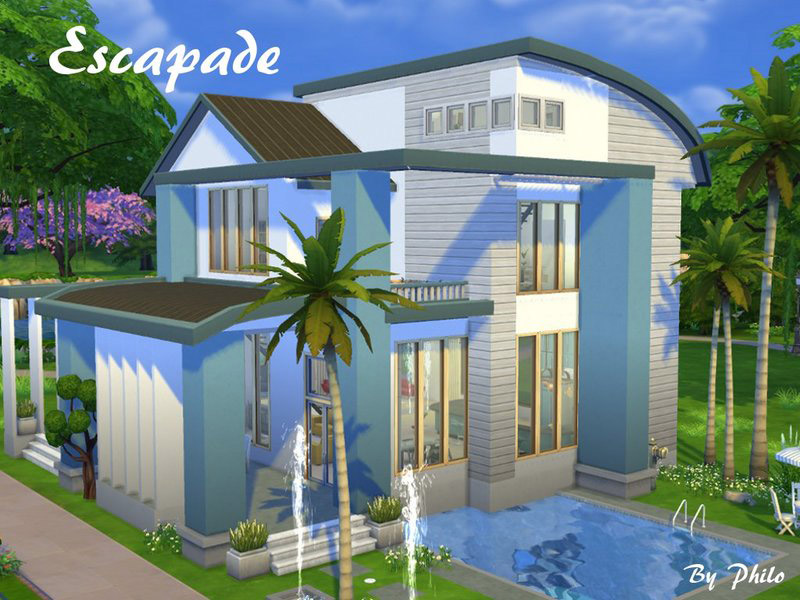 Are you looking for a small house with a swimming pool? Have a look at Escapade. Built on a 20X30 lot, this contemporary home has 3 bedrooms and 4 bathrooms.
Make sure you have the latest patch installed.
CC: I have used several times one light from Dot's Pot Ceiling Lamp set.
Value: 159350
Furnished: Fully
Decorated: Throughout
Bedrooms: 3
Bathrooms: 4
Stories: 3
Lot Size: 30×20
Fully Furnished Residential Lot (30×20)
Credits:
philo