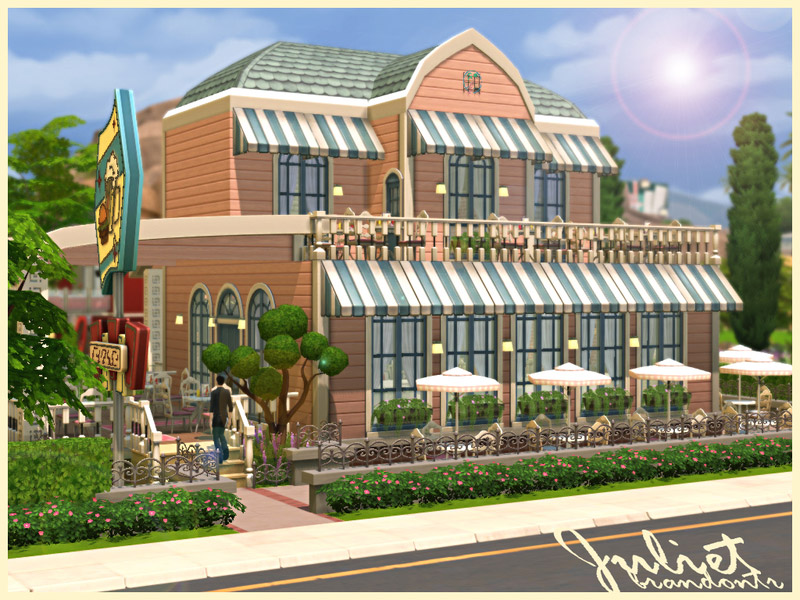 Juliet Cafe & Restaurant is an elegant place for your lucky sims. If they want to be more social or have a good time in community place, this option is for you! Hope you'll like it.This lot created by BrandonTR for TSR.
Creator Notes
You should unzip file, Then copy files into My Documents>Electronic Arts>The Sims 4>Tray .
Now you have this lot in your library. Just play with it and have fun!
Value: 143606
Furnished: Fully
Decorated: Throughout
Stories: 2
Lot Size: 30×20
Fully Furnished Community Lot (30×20)
Credits:
brandontr