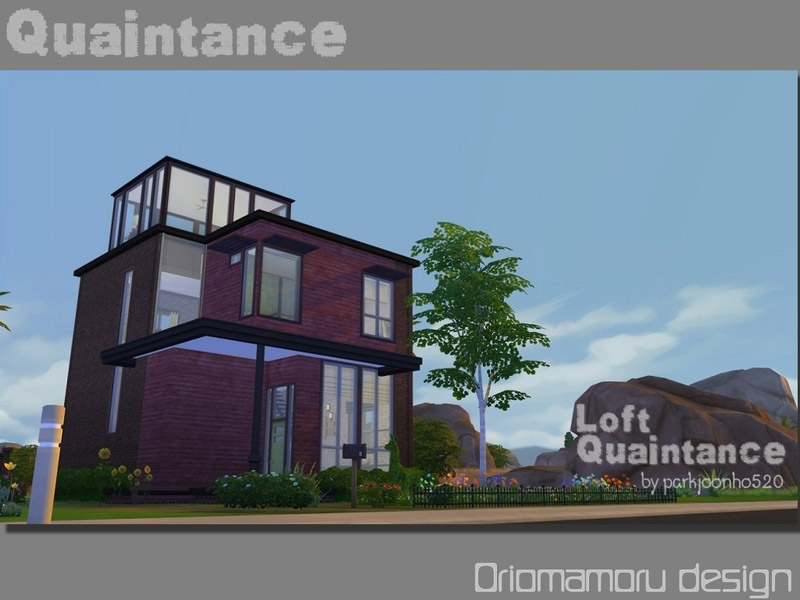 The house is a redesign of a same one I've created for Sims3.
This contemporary loft is inspired by modern German Residential.
Furnished with full of exquisiteness.Actually the decoration of the 1st floor is all around the kitchen with open-planed designed.Also the loft bedroom is open-planed.
And the most special part is the cockloft, made as a study room with good views can be over looking the whole town in a privacy way.
I used Moveobjects on Mod
(scroll down to find the mod and read how to use. Some items might show up in your family inventory if you don't have this mod installation)
It strongly recommended that you load into a lot first where you want to locate this house,then press "Ctrl+Shift+C" enter "tm.moveobjects off" , now you can choose this house and locate it on the lot.
And The house also contains a few objects created by TSR Artists.
To install the Fully furnished version you must download them.
Mutske:
Ivy Pot Small
Ivy Pot Large
Deiffenbachia plant
Middle Ficus in pot
Small Palm in pot
Trenton Table Picture II
Angela:
Simply Modern Rug
Simply Modern DiningChair
sim_man123:
Kaelan Ottoman
TheNumbersWoman:
Modern Deco Face Sculpture
Modern Deco Trio Vases
Modern Deco Lovers
Shabby Bargain Shabby Chic Book with Glasses
Value: 104585
Furnished: Fully
Decorated: Throughout
Bedrooms: 1
Bathrooms: 2
Stories: 3
Lot Size: 30×20
Credits:
mamoruORIO2