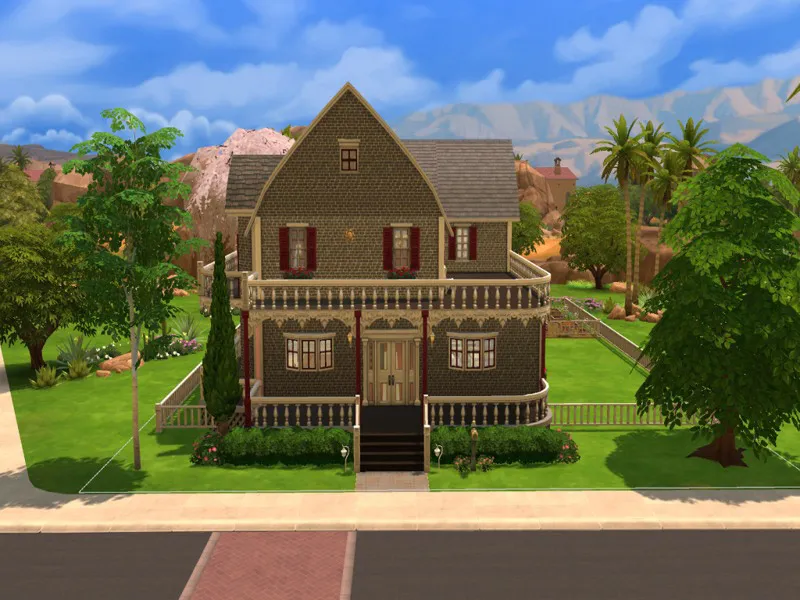 A new family home for your new Sims4 family. This home has a Victorian feel with modern necessities. This home has everything a nice growing suburban family needs, except the family!
Indoor: Three bedrooms, three full bathrooms, dining area, living room, game/reading room and full kitchen
Outdoor: Well manicured landscape, garden area, multiple balconies, fear and front porch and a lovely patio area for barbeques.
I hope your families love it!
There is no CC here and obviously base game only (I don't have my black magic up to par to get expansions!)
Credits: To all the TSR artists who are feverishly creating CC for us CC addicts, LOVE YOU!
Value: 175590
Furnished: Fully
Decorated: Throughout
Bedrooms: 3
Bathrooms: 3
Stories: 2
Lot Size: 40×30
Fully Furnished Residential Lot (40×30)
Credits:
selarono2