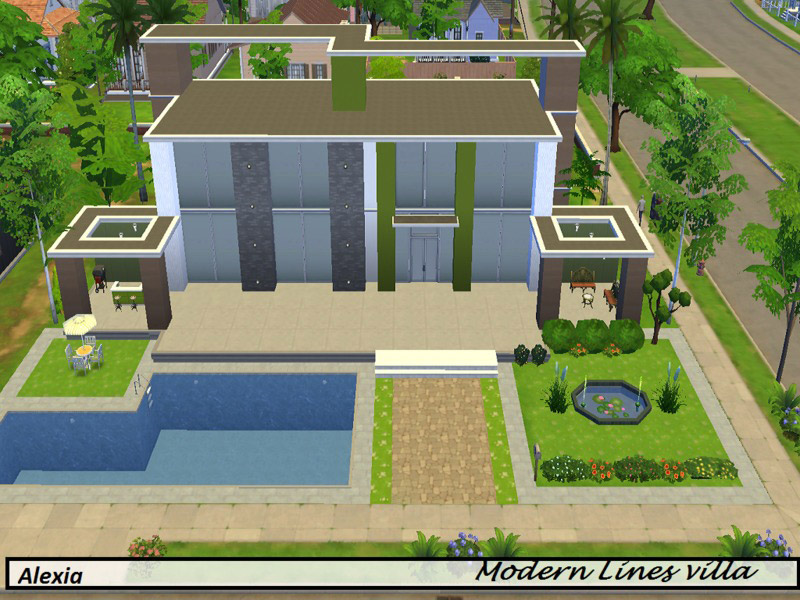 A modern and comfortable house for your simies. A couple and a child can live in this house.
On the main floor there is an open concept of living, dining, kitchen, office. Also on the main floor there is a Gym room and WC for guests.
On the first floor there is a Master bedroom, a girls bedroom and the bathroom.
Outside you will find a nice garden, with barbeque and bar for your drinks near the pool. I hope you will enjoy.
The following cc used in this house and you have to download it separately in order to be shown in the house:
Waves Wall by Paogae
Grey Stone Wall by Rirann
Silken flowers wallpaper by Rirann
Dream Life Mirror by Canelline
Coffee table Lemingstone by Jomsims
Kitchen Alobi by ShinoKCR
P4C Lamp by DOT
Kinlet Candlelight by Mutske
Dolls house bedroom by SIMcredible
MANY THANKS TO ALL GREAT TSR ARTISTS!!
Value: 130414
Furnished: Fully
Decorated: Throughout
Bedrooms: 2
Bathrooms: 2
Stories: 2
Lot Size: 40×30
Fully Furnished Residential Lot (40×30)
Credits:
Alexiak1232