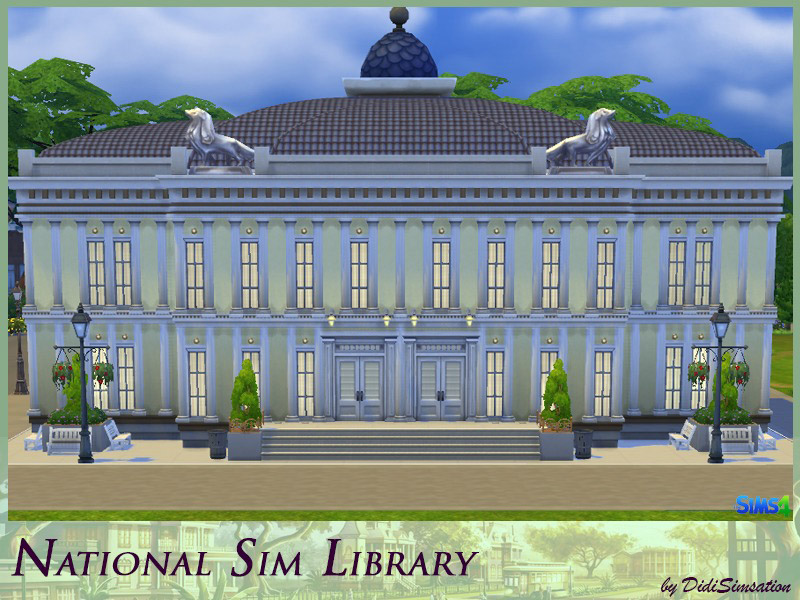 Come and visit the National Library. Read you through the history of world literature. Sit with your friends over a cup of coffee. Relax in the fireplace room, surf through the Internet or play a game of chess.
Ground Floor:
The great entrance hall, the toilets, and many book shelves.
First Floor:
The kids library, the fireplace room, a little cafe, computer terminals and the chess tables.
No CC – only basegame required
Place the lot from the build mode to keep resized objects
The second part of the Willow Creek Classic Building Set.
Value: 393686
Furnished: Fully
Decorated: Throughout
Stories: 2
Lot Size: 30×20
Fully Furnished Community Lot (30×20)
Credits:
didisimsation