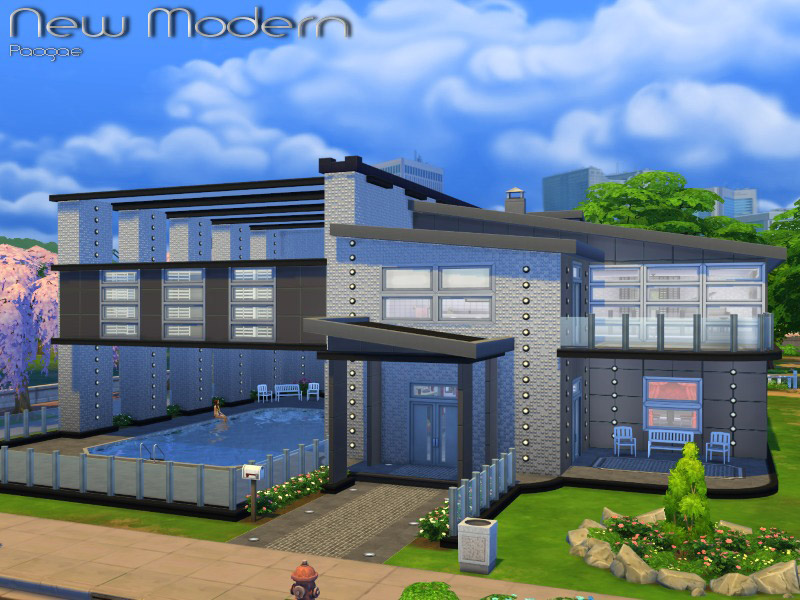 An elegant modern house on two stories, for couples or families with children: living room with TV, bar, pc and fireplace; kitchen with dining area, bedrooms (master, children's room, guests), two bathrooms, gym, terraces (one with bbq area), large pool.
Built in Willow Creek
Lot 40×30
You need to update the game with the November 2014 patch (pools).
I used some custom contents: they are listed into Notes Tab.
I have The Sims 4 Collector's Edition
In this house I have used these custom contents:
– Pot Ceiling Lamp Set by DOT
– Pure Living Set by Angela
– MB-TileWallLivia by matomibotaki
– Wall Stencils by me
Value: 259149
Furnished: Fully
Decorated: Throughout
Bedrooms: 3
Bathrooms: 2
Stories: 2
Lot Size: 40×30
Fully Furnished Residential Lot (40×30)
Credits:
Paogae