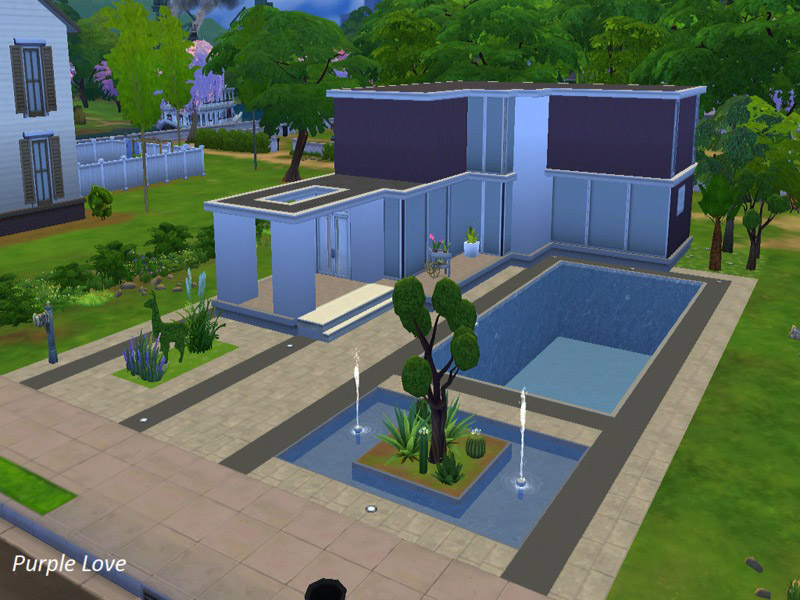 This is a modern and comfortable house for your simmies. A couple and one child can live in this house.
It consists of a living and dining room, a nice bar to make your coctails, kitchen, master bedroom, kid's bedroom, 1 bathroom and toilet for guests.
There is also a big pool with a nice garden around it. I hope you like it.
Many thanks to the following Artists for the cc used in this house:
JOMSIMS
NYNAEVE DESIGN
Value: 112300
Furnished: Fully
Decorated: Throughout
Bedrooms: 2
Bathrooms: 2
Stories: 2
Lot Size: 30×20
Fully Furnished Residential Lot (30×20)
Credits:
Alexiak1232