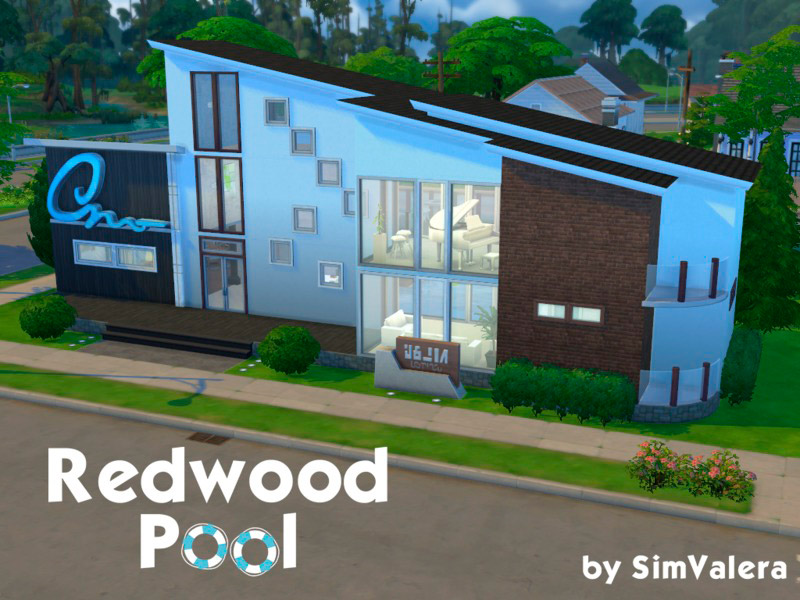 In this luxurious swimming club you will find everything one may need: cozy sofas, a bar full of drinks, entertaining games for companies, friendly stuff and, of course, a big swimming pool! Fun for everyone!
It's called Redwood Pool because of the "fir-wood-ThreeLakes"-ish yet modern feeling I tried to put into this lot and because of the color of the flooring around the pool.
The latest patch (Update v.1.2.16.10) is required.
No CC (No Custom Content has been used)
Only base game is required.
Value: 91262
Furnished: Fully
Decorated: Throughout
Stories: 2
Lot Size: 30×20
Fully Furnished Community Lot (30×20)
Credits:
SimValera