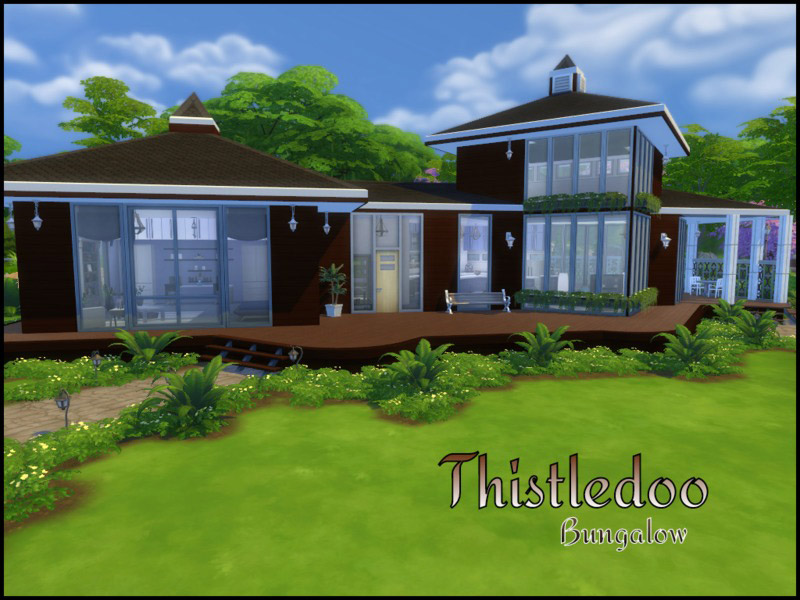 Thistledo – a 1 bedroom, 1 bathroom bungalow with open concept living space. Large kitchen with bar, dinning area and TV sitting area. Double doors leed out to large deck with a pool, crafting station and BBQ area. Spacious 1 bedroom with sitting area and computers.
Fully furnished and decorated. No custom content.
Built in Willow Creek on Umbrage Manor lot.
No custom content or mods used.
Did use…
testingcheats on
bb.moveobjects on
bb.ignoregameplayunlocksentitlement – to unlock career rewards. (Bedroom book shelves and wall knives.)
Value: 108355
Furnished: Fully
Decorated: Throughout
Bedrooms: 1
Bathrooms: 1
Stories: 1
Lot Size: 40×30
Fully Furnished Residential Lot (40×30)
Credits:
Sparky