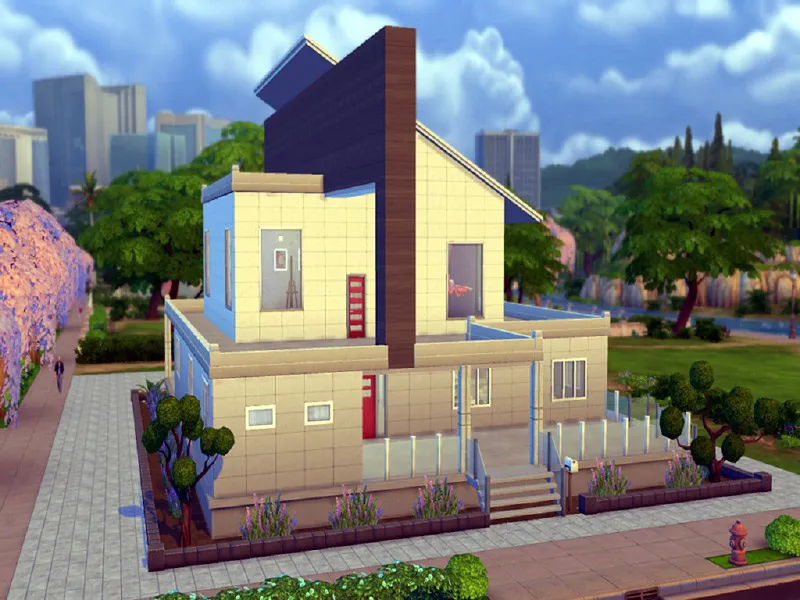 Once a derelict gas station, a young artist has come and upgraded this space to a lovely minimalist loft home. Clean lines and dull color scheme lallowed her artwork do the talking. She has moved on to a nature colony to paint and "become one with her art", so this home is for sale. Great home for a bachelor or a young couple focused on business.

Interior: Two full bathrooms, Large kitchen with dining area and bar, sunken living room with reading area, second story loft bedroom with access to rooftop patio and view of living area
Exterior: Front porch, back patio with barbeque and picnic table, second story patio, entire lot is paved so no grass to mow!
Creator Notes
Sim is not included but she is available for download. She is listed in recommended items.
Credits: All of our TSR artists whose creations make our Sims houses homes
Value: 100241
Furnished: Fully
Decorated: Throughout
Bedrooms: 1
Bathrooms: 2
Stories: 2
Lot Size: 40×30
Fully Furnished Residential Lot (40×30)
Credits:
selarono2