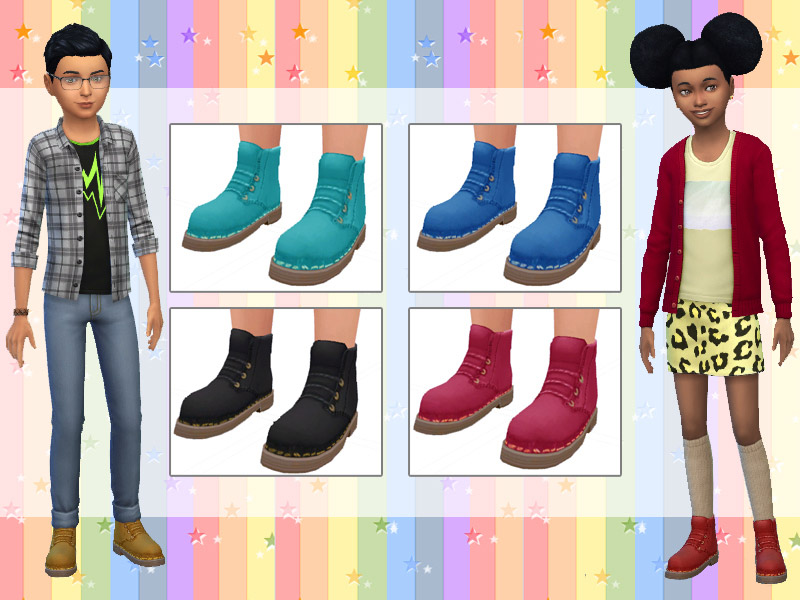 Hi yall 😀
I have a set of 6 Doc Martens boots for your Sims kids, all Maxis match made from original Sims textures.
As usual, Sims kids have only ugly-sh shoes so I wanted them to have something cool for a change 😀
New mesh, feel free to recolor if you'd like!
Thanks for downloading!
Credits:
Lollaleeloo