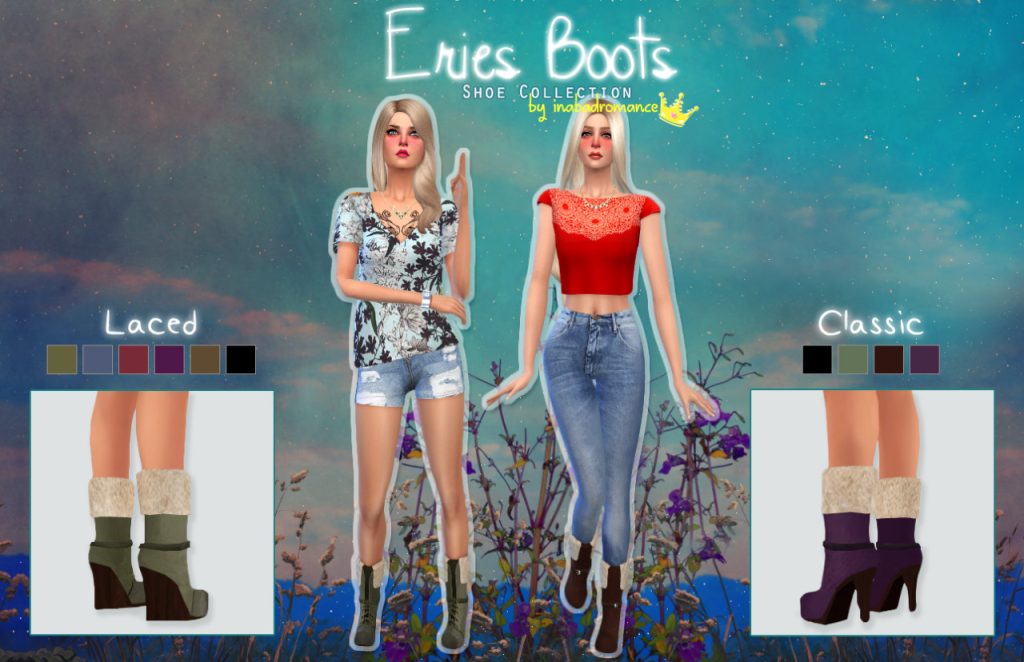 Custom thumbnails.
Teen , Adult, Elder Female.
Everyday, Formal & Party. (if you want to use it for other category, just delete the filters)
in boots!.
Mesh edit by me.
Credits:
First Hair: Original edit by Lumialoversims, Retextured by Liahxsimblr.
Second: Original creation by dvdsims, Retextured by liahxsimblr.
Tattoo by me.
Deer necklace by Severinka_.
First top, mine. Not shared yet.
Second top: Here.
Denim Shorts.
Jeans.
Poses by me.