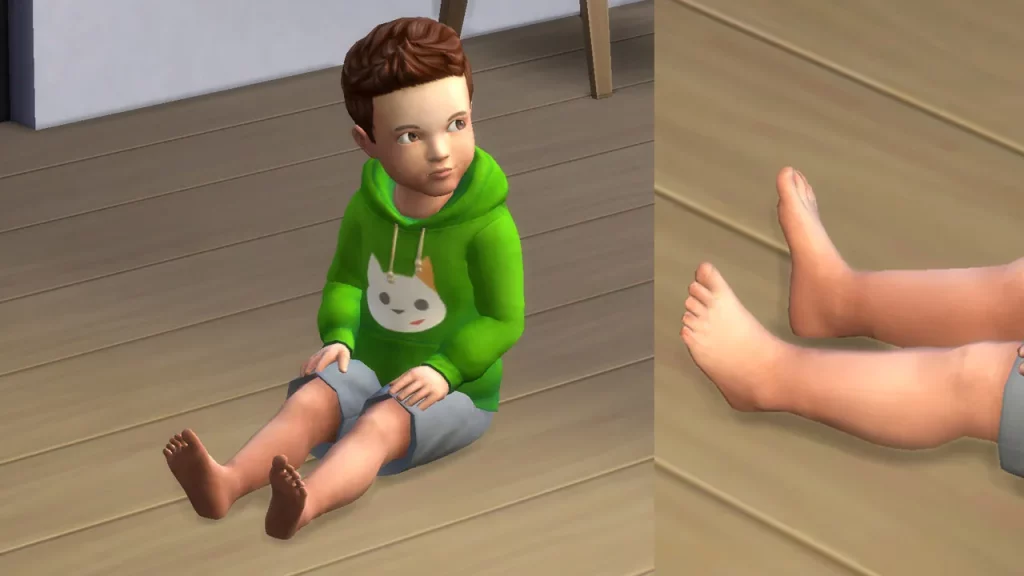 Hello. I have finished this CAS set for you to improve the feet of the sims. Its version 3 I started with another feet and this time definitive no nails. Some people suggest it.
25-September-2018 Update. Update for seasons patch.
I have updated the feet for the seasons patch and tagged on outerwear and indoor. Please redownload
21-January-2017 Update. Added toddler feet plus fixes.
I update the feet with better uv mapping and smothing to avoid the rare seams… they continues there but more unoticeable. And added the toddler feet.
It works for all ages and genders including toddlers.
The version 3 of the HD feet with better shape and definitive no nails. For all ages and genders including new toddlers
It cames in two versions, a normal one and a default replacement. Choose only one.
With the default replacement just remove the shoes of the sims and they appear. There its an custom thumbnail on the normal version
Some people report that sims baths in shoes in the V2 , this new one has not this glitch, going to fix the other version soon.
Its high poly so beware.
Any coments are highly appreciated.
Polygon Counts:
All LODS male-female-child
1850 faces 1262 vertex
Additional Credits:
MTS, Sims 4 Studio "jackpot"
Credits:
necrodog