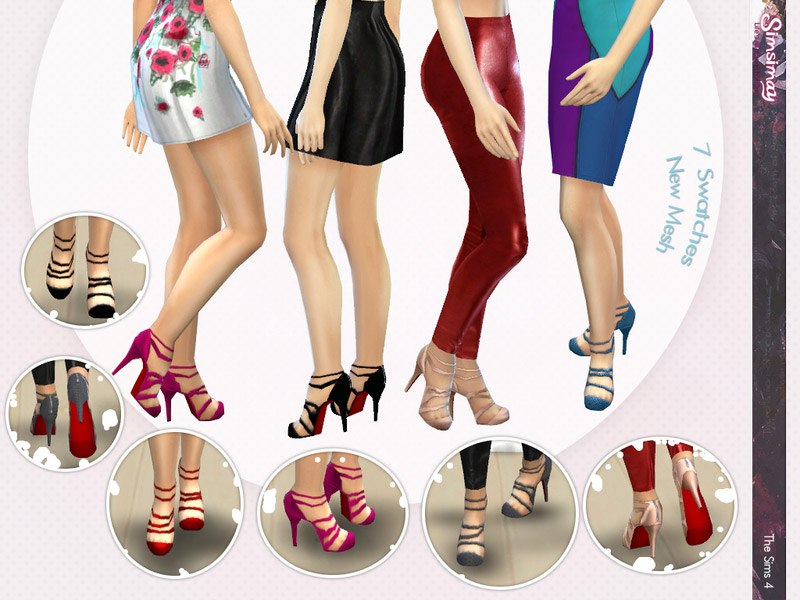 Are you out of nice looking high heel shoes in your game? Are you tired of matching nice, downloaded outfits with not matching shoes?
This is designed by hand, It's straps are creating order from chaos! With 7 Swatches feel free to lookl sexy, cute or cool!
New Mesh and 3 Fabric option!
Creator Notes
New Edit Mesh
Standalone Item with 7 Unique Swatches
Mesh For ALL Lods works perfectly!
Credits:
Leather Leggings by Nia, Leather Skirt by Simsimay, Flower Pattern Dress by Simsimay, Skintone Sclub