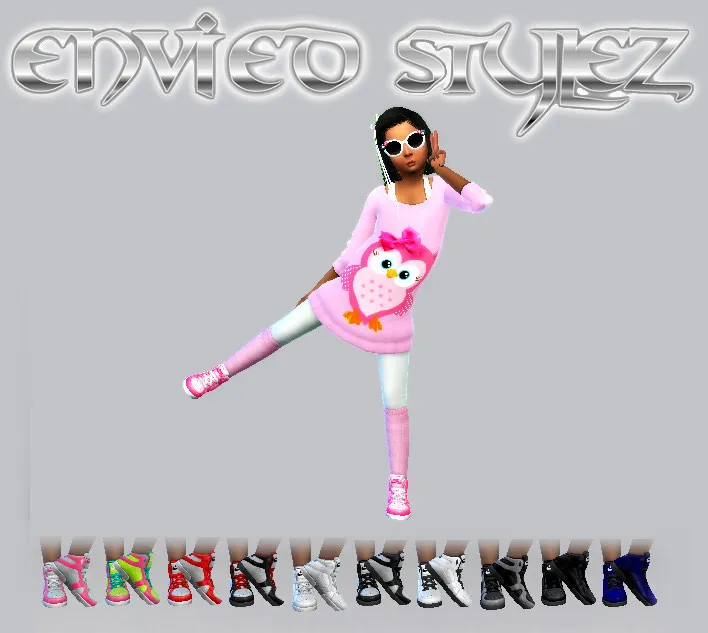 Alright, I couldn't for the life of me add the Nike check! So ignore the name which says "NikeSbDunks". Although there is a Nike SB logo on the tongue.
So we have here 11 assorted flavors just for the kiddos. I did these spare of the moment for another project… so as far as colors go, I didn't have much in mind. If you would like to see any other colors then just let me know. I would like to do a V2 set.
These are UNISEX and the colors are:
-Pink/Pink
-Pink/White
-Pink/Green/Blue
-Red/White
-Red/Black/White
-White/White
-Black/White
-White/Black
-Black/Gray
-Black/Black
-Blue/Black
Also, the sneakers below the model are NOT edited.
Enjoy!
Additional Credits:
S4S
Age: Child
Gender: Male Female
Clothing Type: Everyday Athletic
Style: Trainers/Sports
Maxis Flags: Not Applicable
Credits:
MzEnvy20