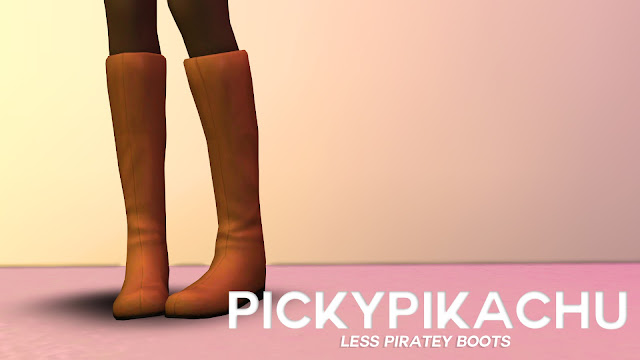 So the ever-so-lovely tinkerbelch mentioned that she wanted the Spooky Stuff pirate boots to not have a cuff anymore, so I decided to give it a try, and here is the result!
These boots are for T-E Females.
They are enabled for Everyday, Formal, and Party. They are base game compatible.
If you'd like to recolor, you may include the mesh, just please credit me! Also a quick thank you to editsim for letting me vent and helping me figure out what I was doing wrong 🙂
Credits:
Pickypikachu