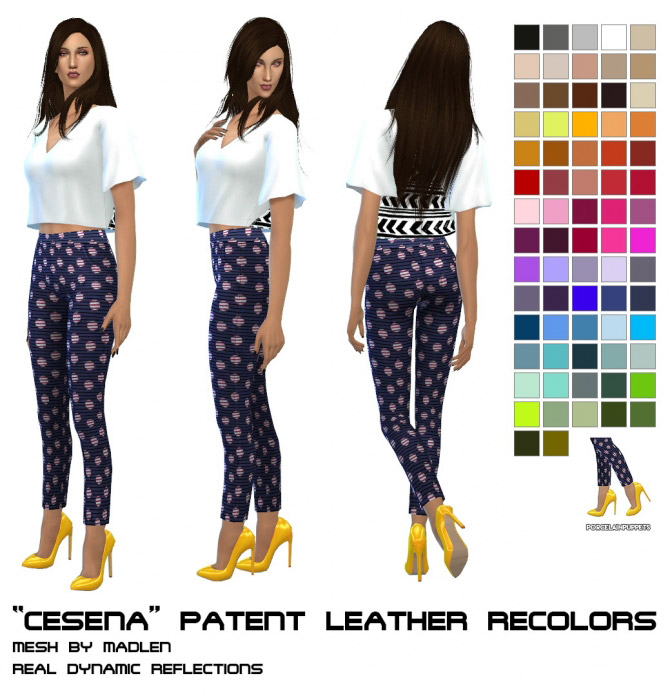 Super-versatile pumps, classic and classy! madlensims did a great job with that mesh. But I wanted something else than a fake metallic look for them. They were matte at first and I wasn't all too happy with the result, but then… I heard about the possibility to edit specular maps!!!
72 colors from various palettes (Aelia, CuriousB, pooklet, me). You get neutral shades, neons, pastels, muted colors, classic colors – all in one standalone set of recolors
DYNAMIC SHINE!
HQ-import method used
mesh NOT included. Get it HERE
Warning (read before you complain!)
some pieces of CC will stop the specular from working on any piece of CC. I had that problem with an accessory bra and a matte lipstick so far. If the shoes appear matte in CAS, try removing/replacing accessories and makeup.
Credits:
Porcelain Warehouse