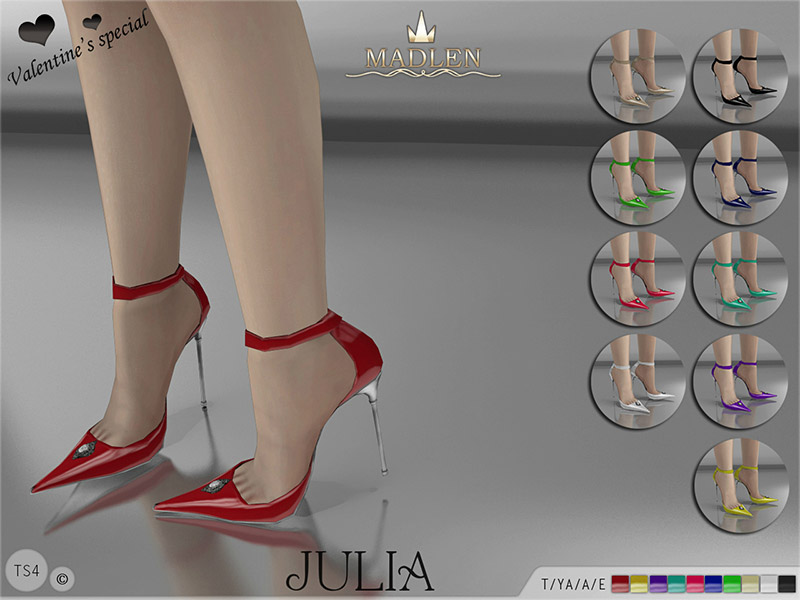 Julia (or Juliet) is the female protagonist in one of the most famous love stories in the world, Romeo and Juliet. Unfortunately, this story has a tragic ending. This Valentine's day, unfortunate love is going to be transformed into something beautiful. Red as the blood Julia shed for love, come new Madlen Shoes!
Elegant and classy, Julia shoes are for those with style! So detailed..Thin heel and gorgeous diamond ornament. Let your sim enjoy the luxury feeling. HQ patent leather texture. These shoes come in 10 colors! Mesh is completely new, made by myself and low poly. Joints are perfectly assigned. All LODs are replaced with new ones.
These shoes are part of Valentine's day collection made in collaboration with MissFortunesims!
Hope you'll like it,
Enjoy!
Credits:
MJ95