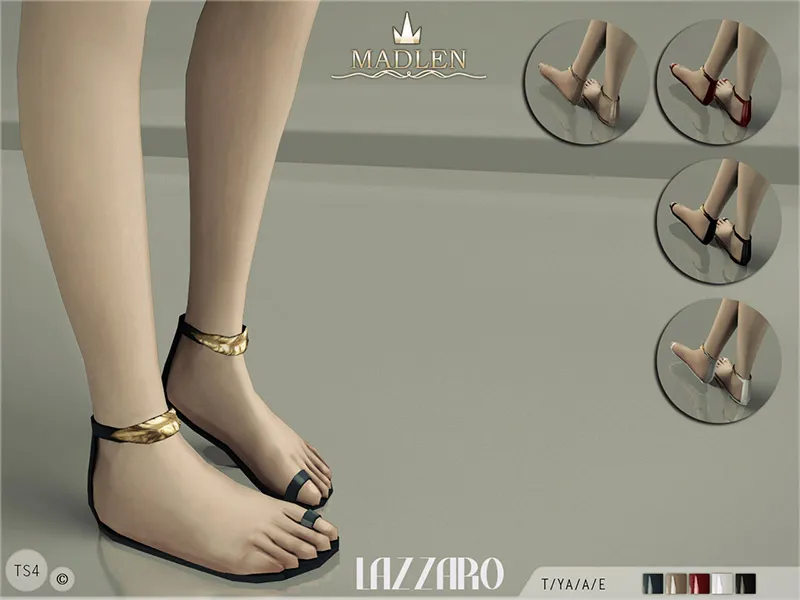 New flat sandals lavishly decorated with gold-metal leaves! HQ patent leather texture come in 5 colors. Mesh is completely new, made by myself and low poly. Joints are perfectly assigned. All LODs are replaced with new ones.
I've remodeled my old feet mesh! Poly-count is reduced and model looks smoother than the previous one.
If you can't see this creation in CAS, please update your game.
Hope you'll like it!
Enjoy!
Credits:
MJ95