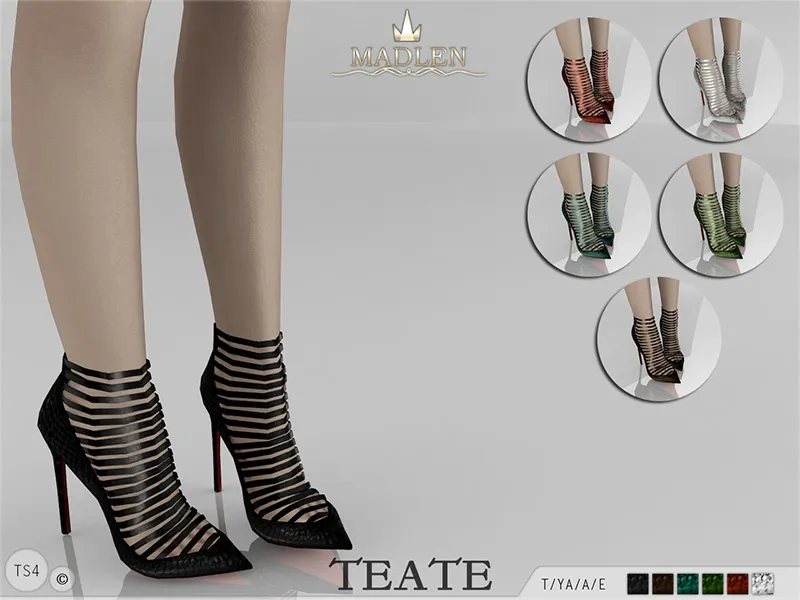 A sleek pointed toe and flattering straps along the front! Perfect for evening occasions! Python and leather HQ texture (come in 6 colors). Mesh is completely new, made by myself and low poly. Joints are perfectly assigned. All LODs are replaced with new ones.
If you can't see this creation in CAS, please update your game.
Hope you'll like it!
Enjoy!
Credits:
MJ95