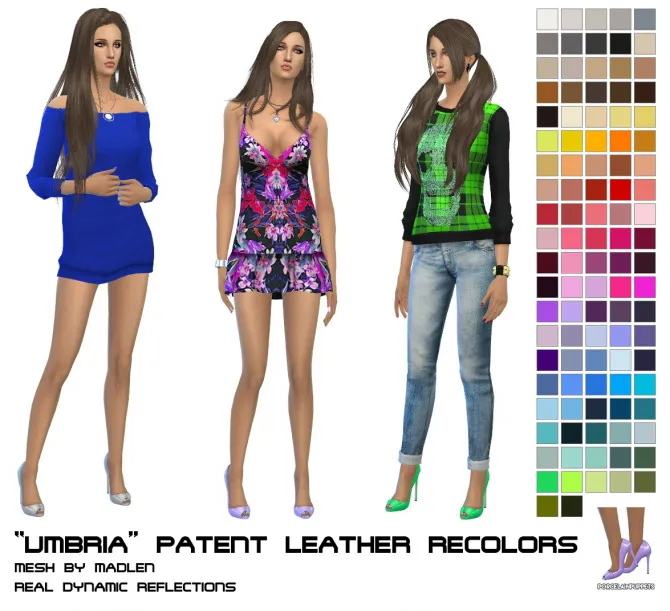 I went a little bit overboard with the colors. Every palette available to me was used and now I beleive there is not a single outfit where you won't be able to find a suitable shoe for!
102 colors from various palettes
credits to: pooklet, curiousB, Aelia, Poppet, Nyren
DYNAMIC SHINE!
French pedicure toenails (also glossy)
mesh NOT included. Get it HERE
Warning (read before you complain!)
some pieces of CC will stop the specular from working on any piece of CC. I had that problem with an accessory bra and a matte lipstick so far. If the shoes appear matte in CAS, try removing/replacing accessories and makeup.
Credits:
Porcelain Warehouse