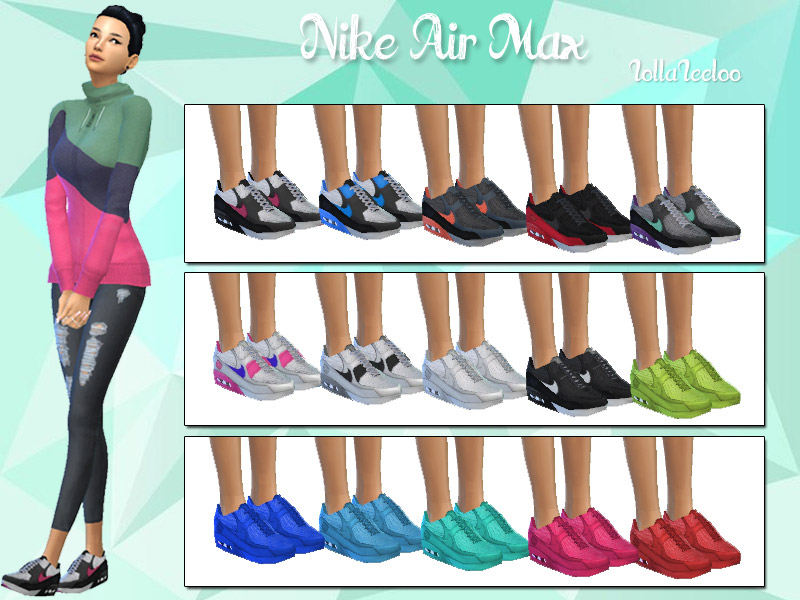 Nike Air Max are THE sneakers to have this season.
White, pink or colorful, doesn't matter, as long as you pair them with a cute casual outfit, be it a pair of ripped jeans or a long flowing dress.
Here you can get your very own Air Max sneakers, 6 colorful and nine full color pairs.
Recolor of Madlen's Diablo sneakers.
Mesh is included in the download.
Thanks for downloading!
Credits:
Madlen for the amazing mesh 🙂
Lollaleeloo