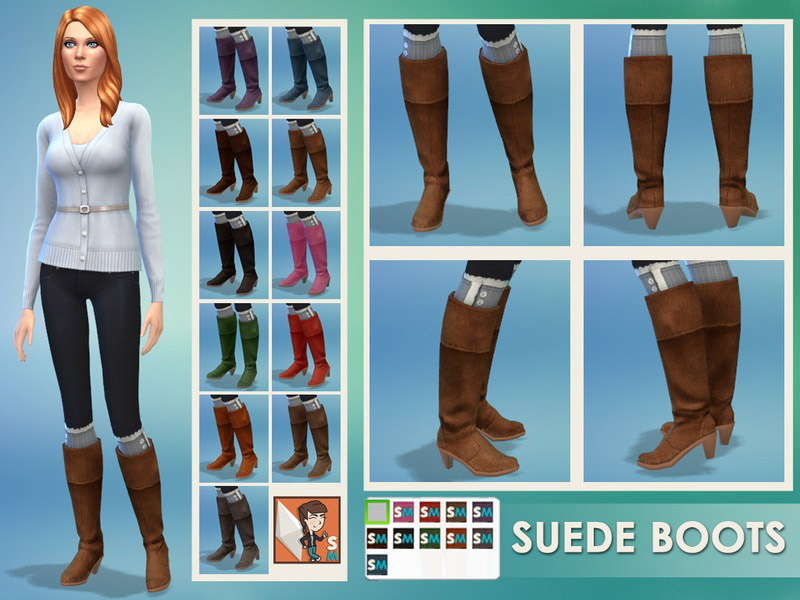 Trendy suede and a classic design make these boots a must-have addition to your sims' wardrobe!
This standalone boot set comes in 11 different colors: Dark Slate, Slate, Dark Brown, Brown, Muted Brown, Orange, Red, Green, Pink, Blue, and Lilac.
These can be found in the shoe section for adult females.
Creator Notes
These boots are standalone and can be found in the shoes section.
One swatch is missing an image. I wasn't able to figure out how to add an image, unless I added back the leather specular map (which I didn't want to do).
Credits:
SimplyMorgan77