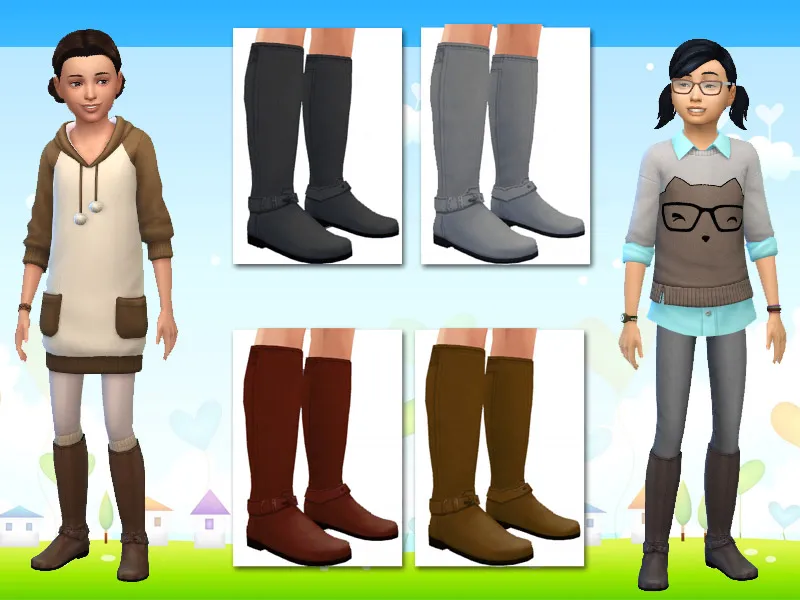 This time I bring you a set of 6 tall rider boots for your Sims girls. They are based on the original tall boots from the game, but they looked so chunky I wanted to make them more realistic. Maxis match as usual, mesh made by me, feel free to recolor 🙂
Thanks for downloading!
Creator Notes
The boots look great in higher lods, the lower lods still look a bit chunky.
Credits:
Lollaleeloo