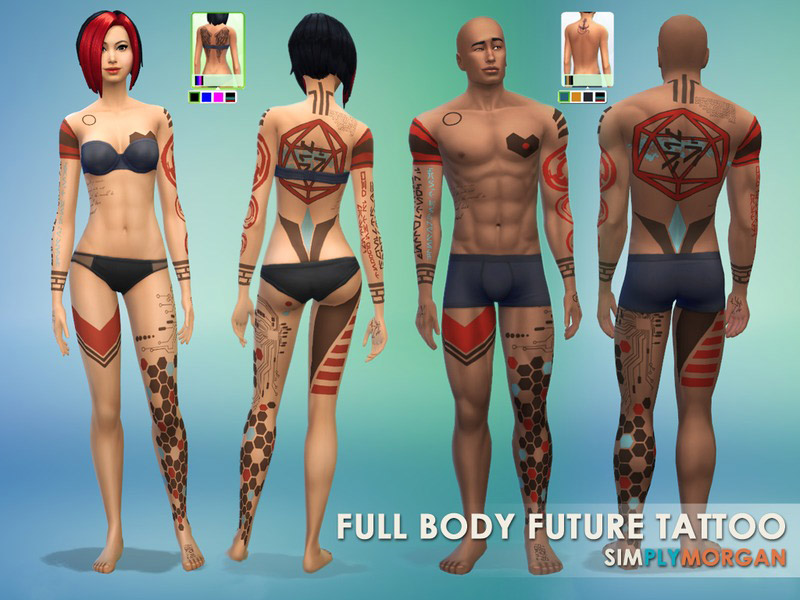 A red, cyan, and black tattoo that is perfect for hackers, futuristic, or alien sims.
This tattoo is full body. The individual tattoos consist of: Hole in Heart Chest Tattoo, D-20 Dice Back Tattoo, Hexagonal Full Lower Leg Tattoo, Circuit Upper Leg Tattoo, Infinity Heart Hand Tattoo, Arrow Map Palm Tattoo, Barcode Hand Tattoo, Multiple Arabesh Tattoos (Font Typeface from (c) Star Wars), Binary Shoulder Tattoo, Side Tattoo featuring Lyrics by Transit (All Your Heart), and other various geometric tattoos.
Side note: Arabesh Back Tattoo over D20 Dice says Sims4.
Creator Notes
These are non-default textures and do not replace any other tattoos.
The Female Version can be found under the angel wings back tattoo.
The Male Version can be found under the anchor upper back tattoo.
Credits:
SimplyMorgan77, (c) StarWars, Transit