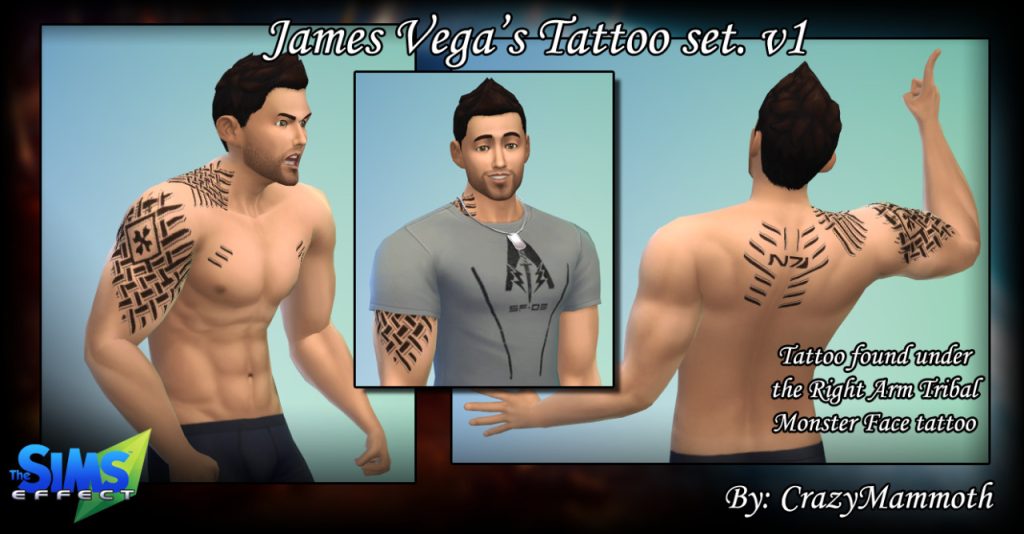 Mr Beef Cake Himself James Vega's Tattoo set is done!
(yes my model looks nothing like James I've yet to make his sim)
Granted the shoulder seem looks like $h!t, but if you back like 3 feet + away from him it doesn't look so bad…. I may try and revisit his shoulder 1 day but right now that area just makes me cross-eyed.
The Tattoo is found under the Right arm Tribal MonsterFace Tattoo just look for James' custom swatch, hint: its the same logo used on his shirt.
Credits:
Crazy Mammoth