Download the file. On some computers there is a folder for downloads, you can then just drag it into the tray folder in My Documents/Electronic Arts/The Sims 4/Tray.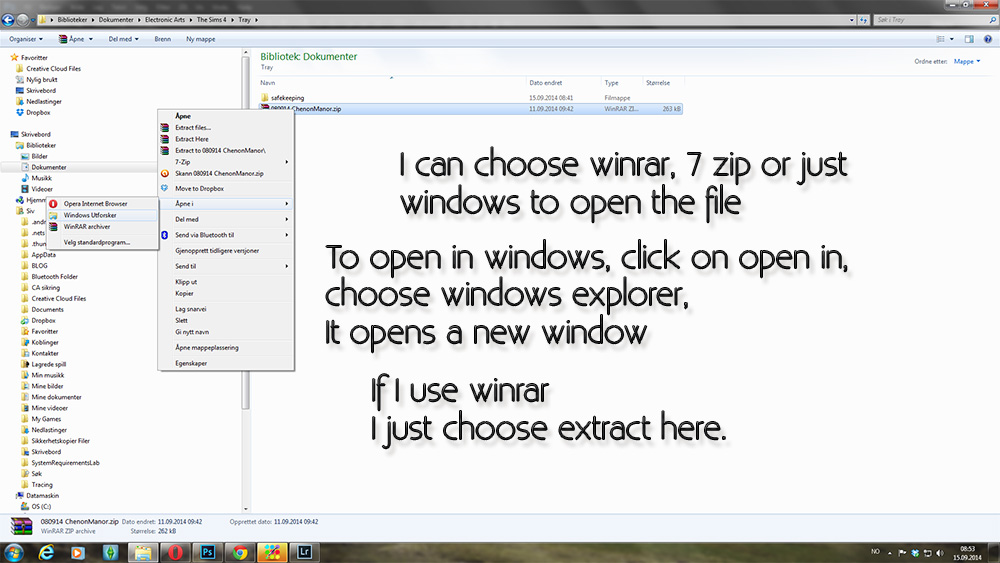 In the tray folder, right click on the file.
If you haven't downloaded winrar or 7zip or something else you may have to do that first. It depends on the file. If it's just zippet, a .zip file, and you have windows 7 or 8 or 10 you can do as Microsoft recommends here.
I have both winrar and 7zip, so I have multiple options. I just want it to open the files without a folder in this location, so I choose extract here.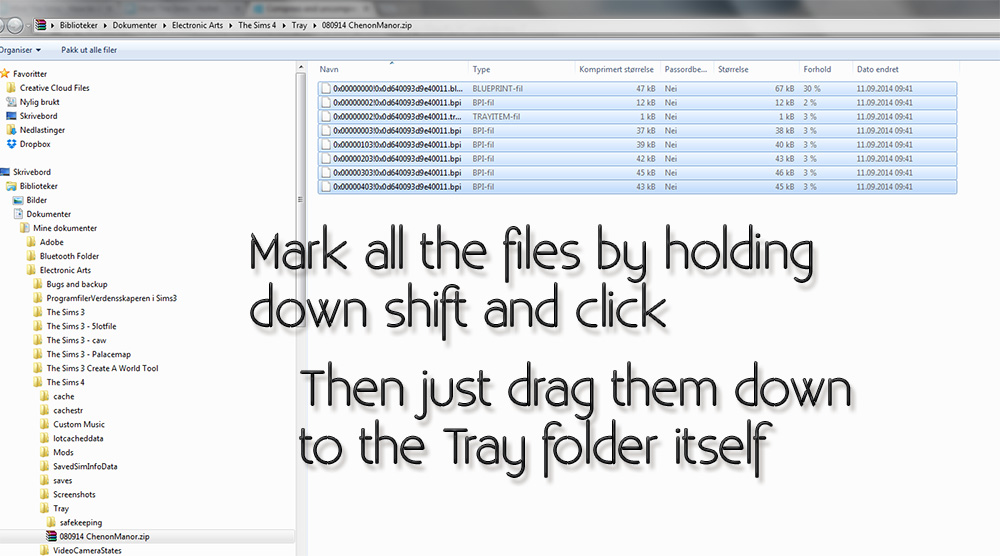 If you choose the windows explorer option of opening in a new window, you can just drag them from the new window back into tray, again without any subfolders.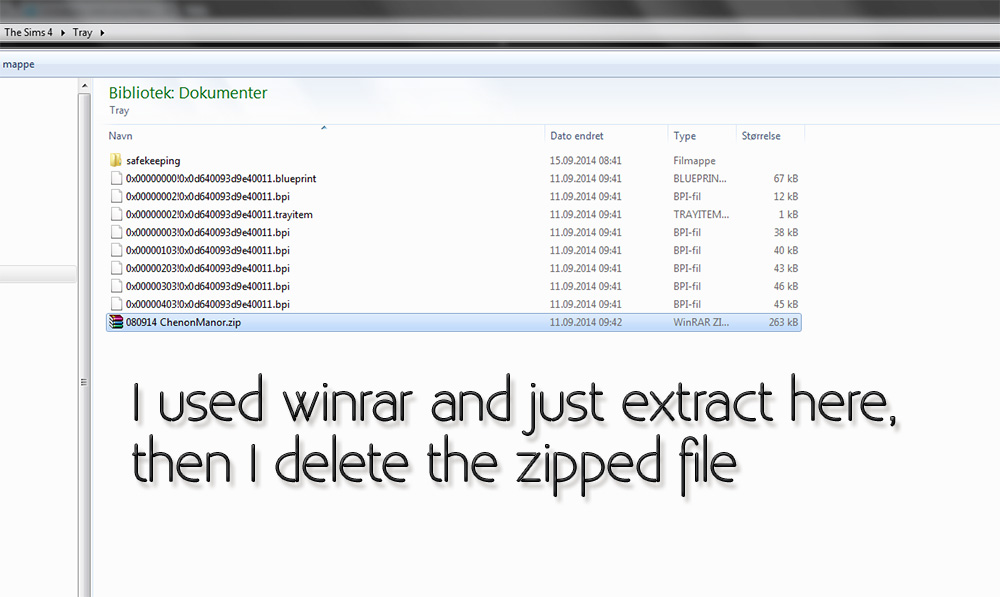 I find the winrar option of just extract here very useful and just delete the zipped file when it's done.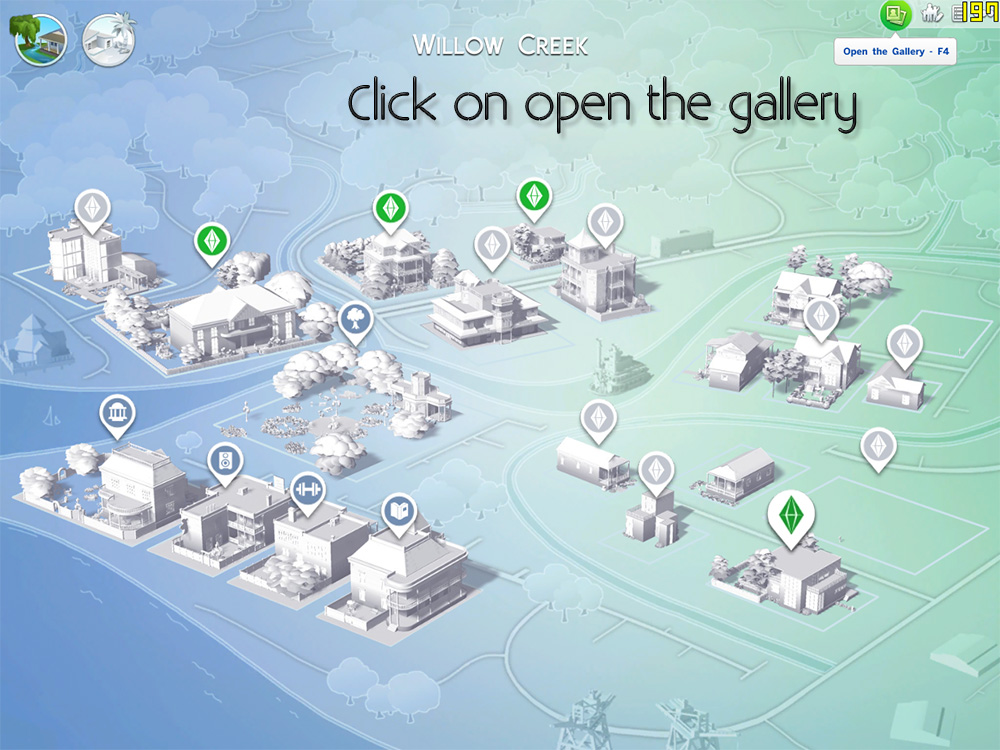 Now open the game and click on open the gallery.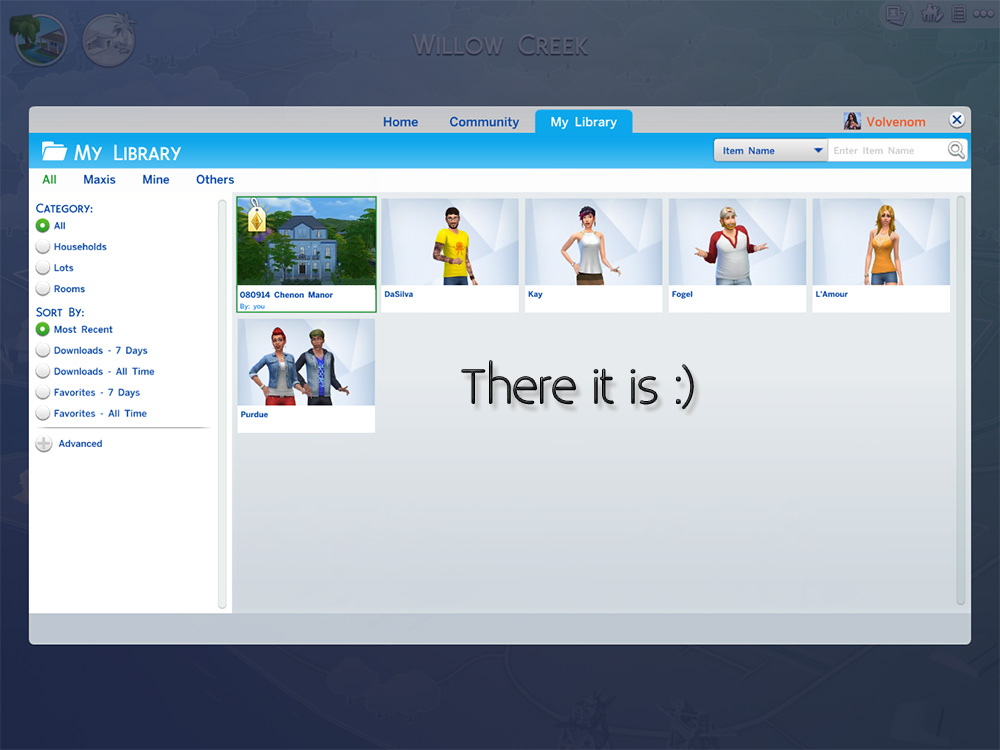 There it is 🙂 If you don't know how to get from there, just keep reading and looking at pictures.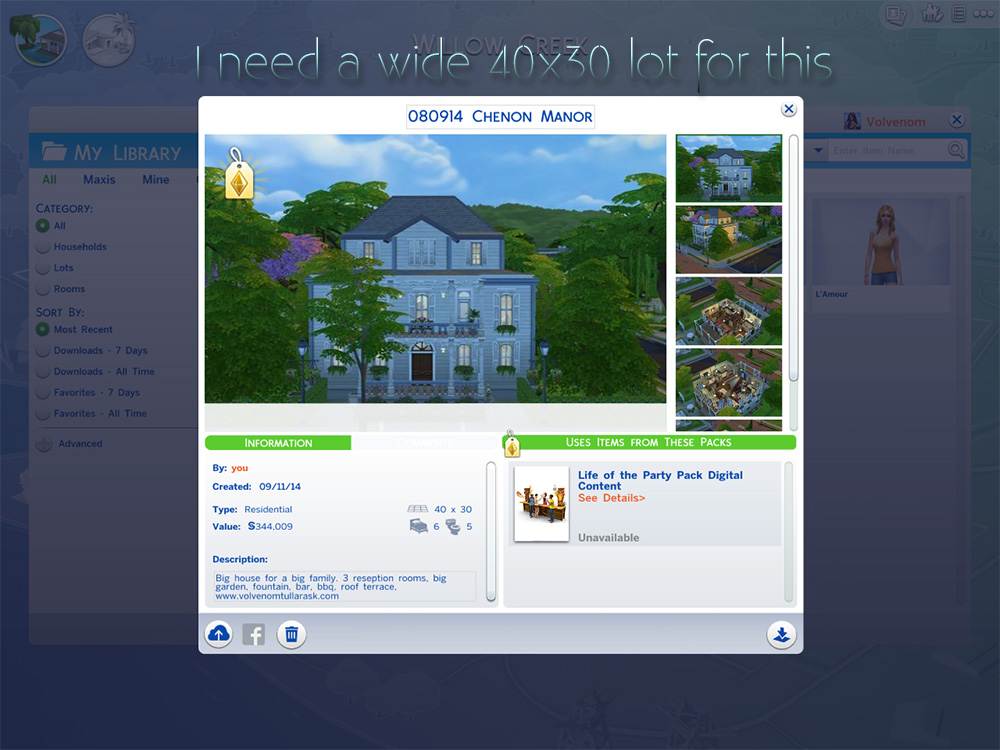 Click on the file and see what size lot you need and the funds for your sim. You can now choose to move a sim into your lot first and cheat your way to the right funds.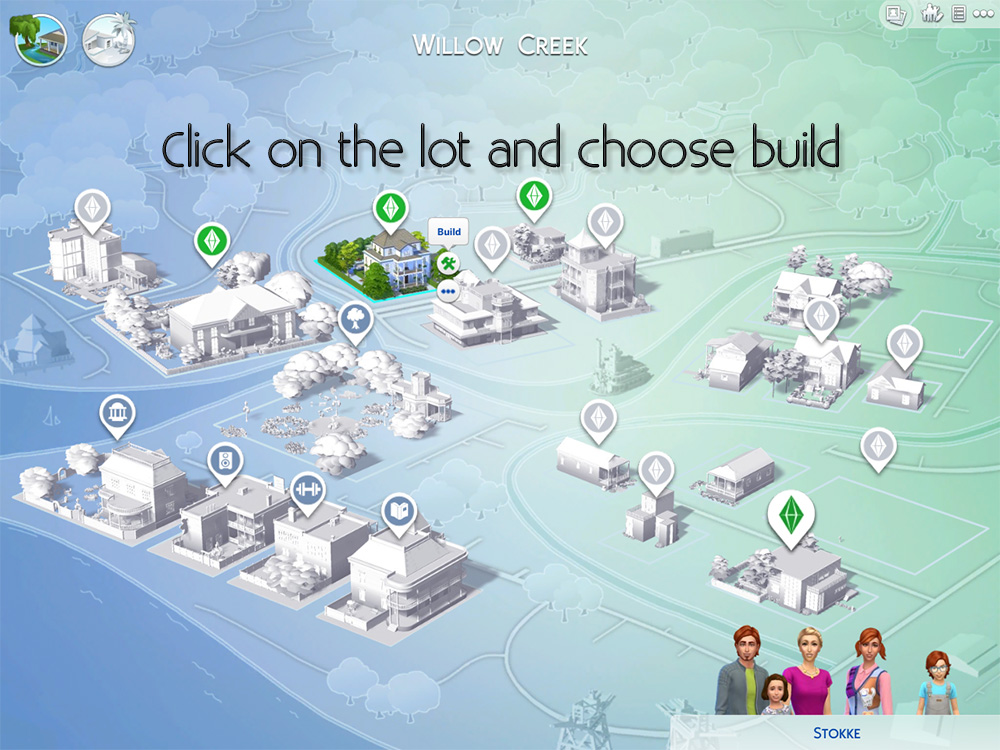 I will show you the "No Sim Living Here Yet" approach. Don't mind the stokke family in the right corner, I don't know where they went. Even though it's their house I will be bulldozing.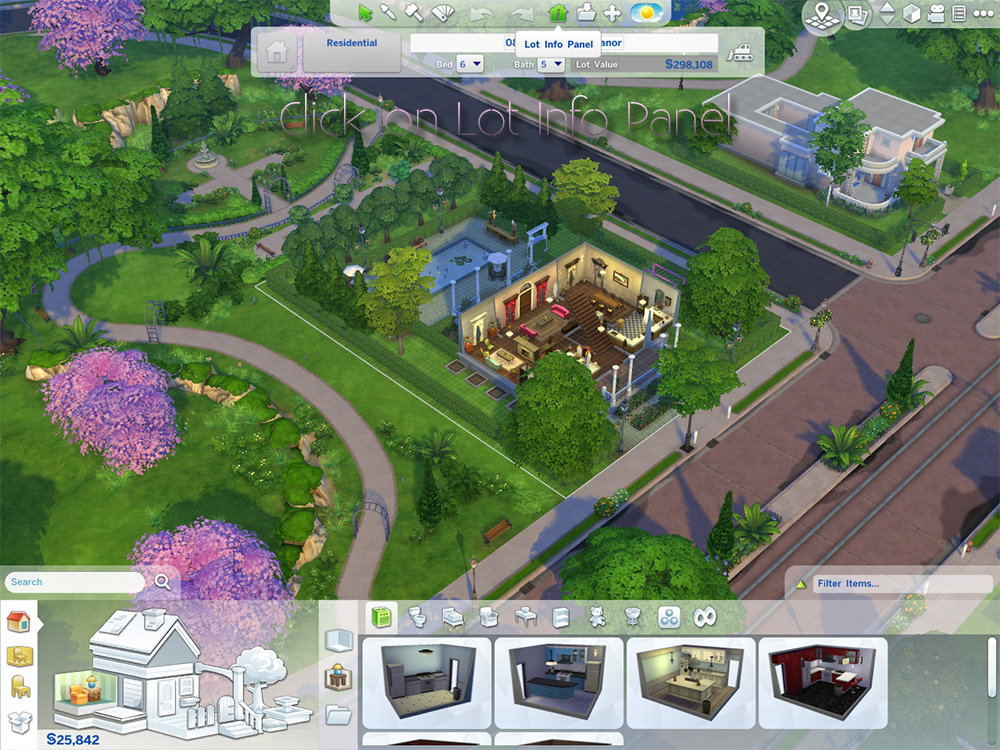 From the last picture Click on Build, and on the lot I have a house here already. It's the same house basically 🙂
Click on Lot Info Panel. In the right corner of the lot info panel is the bulldoze button. Just beside the price of the lot.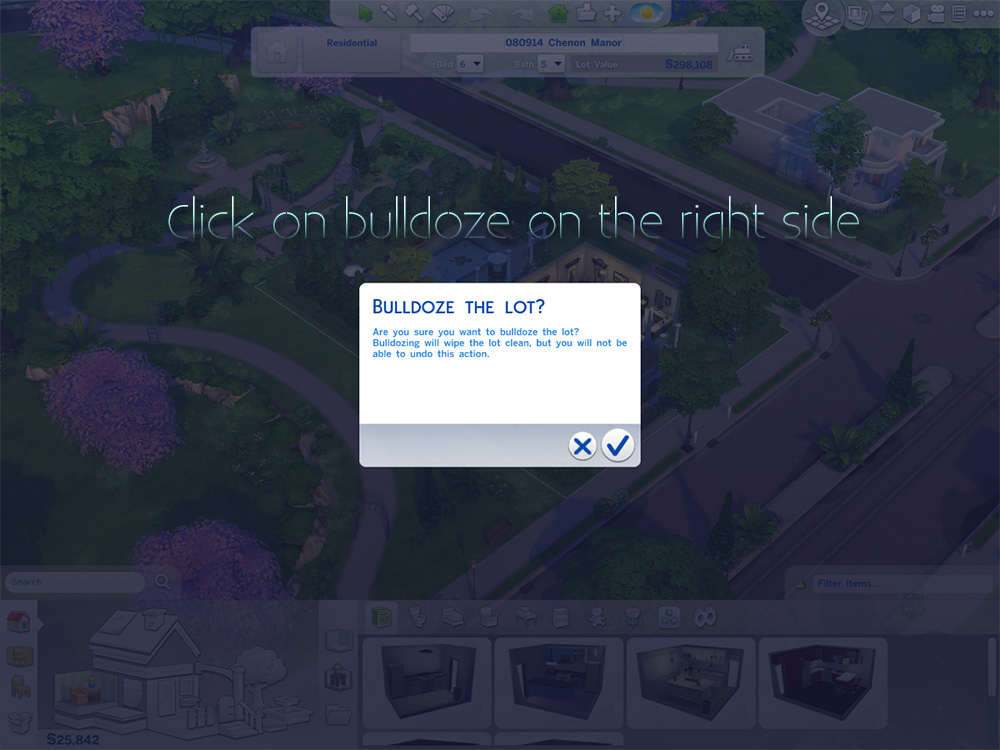 Yes I want to bulldoze this lot.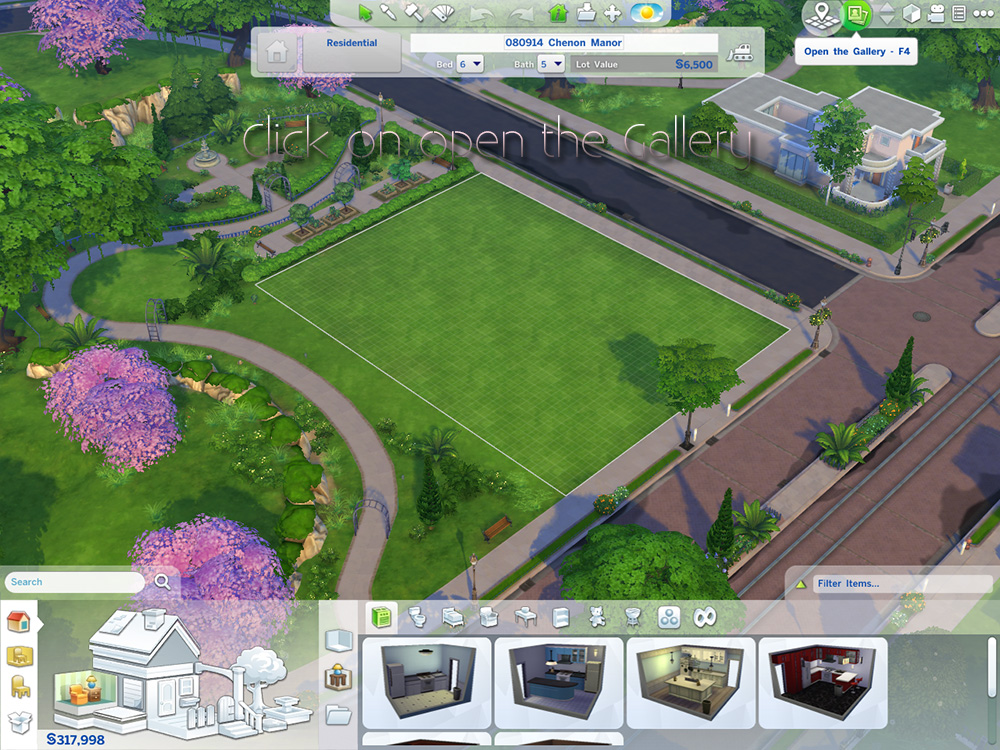 Click on open the Gallery.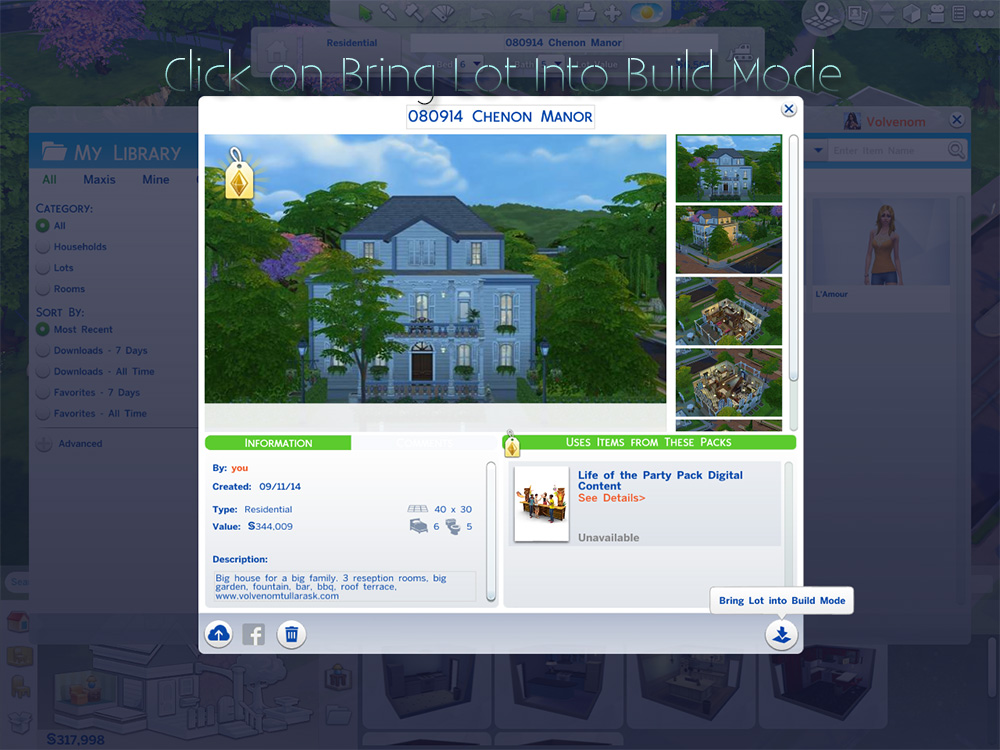 In the library I have the house we looked at earlier, click on Bring Lot Into Build Mode.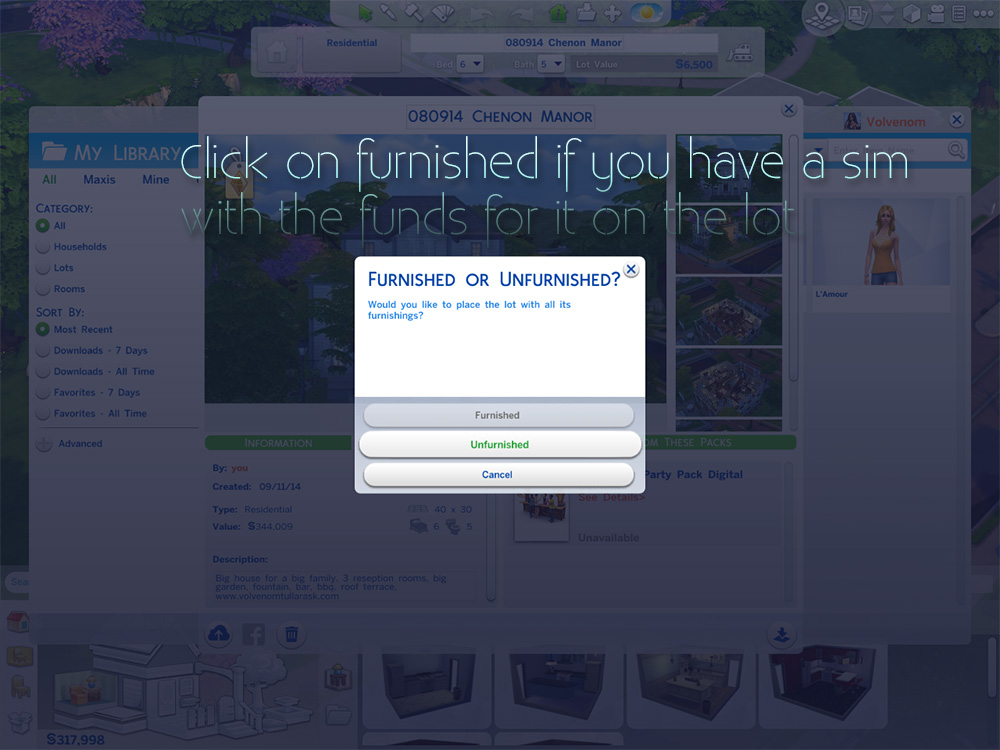 If you moved a sim into the lot first and do this in live mode, you can make sure you have the funds needed. I don't have a sim living on this lot, so I can only choose unfurnished.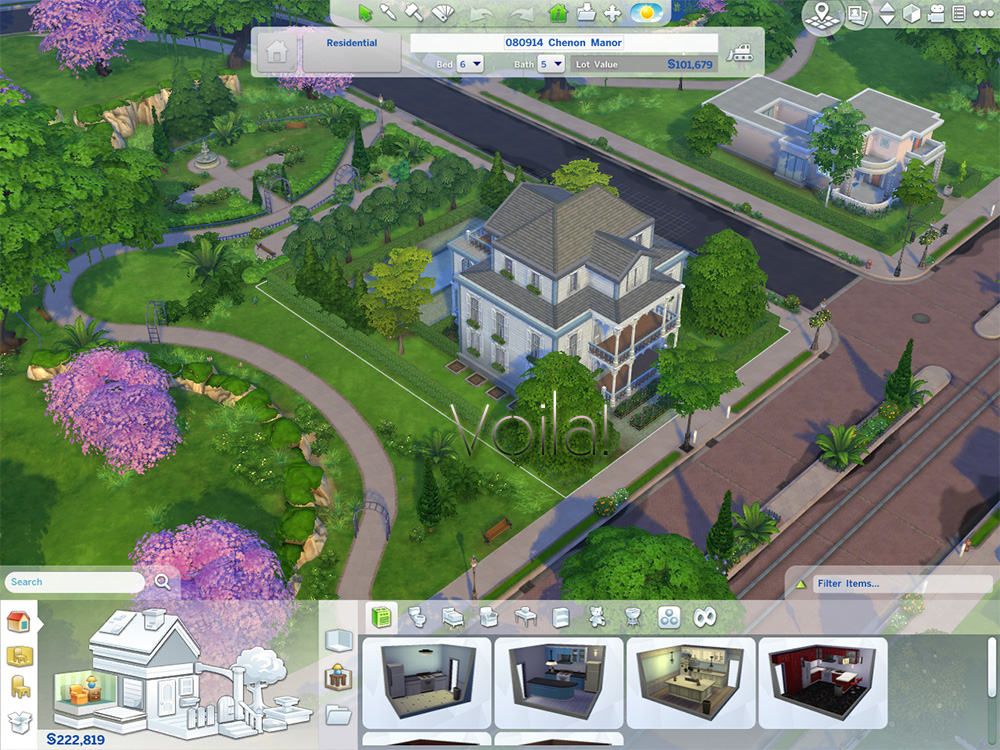 I choose to import it as unfurnished and Voila! there is my lot. It's cheaper as you can see. As some people like saying: Happy Simming! I think it sounds a bit silly, so I'm going to say Please Enjoy instead:)
Tutorial created by Volvenom.