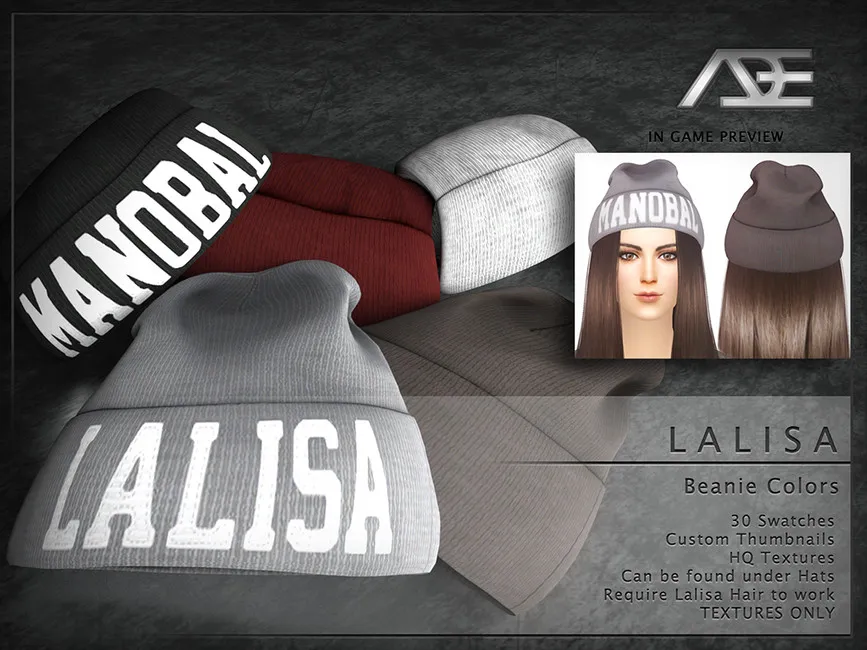 This is an Add On for Lalisa Style 1,2,3,4 by Ade. Be sure to download the hairstyle(s) and wear it in game to be able to apply different beanie textures. For you to have more different patterns in game.
Can be found under Hats (so you can wear this with the Hair Strands Add On at the same time from piercings section)
Keep in mind that this is texture ONLY and require Lalisa Hairstyles to work.
Credits:
Ade_Darma