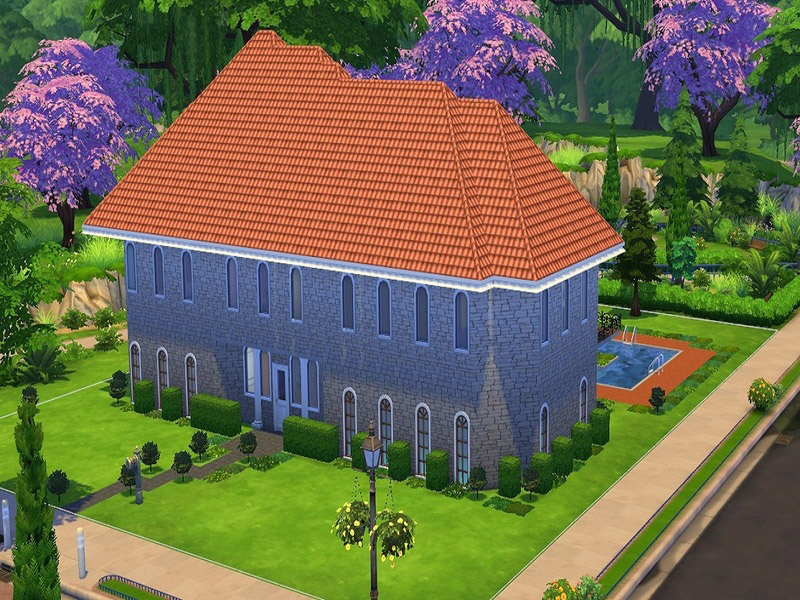 Great house with big pool, two floors, many flowers, plenty of space and room for the whole family.. Also two large balconies with beautiful views.
The dream of all Sims. Therefore this house is a dream house for the original Sims game.
Another of my Sims1 conversions to Sims4 houses.
Built in Willow Creek, Umbrage manor lot.
Custom Content:
Basic carpeting by Snaitf.
Nubby texture carpet by mustluvcatz.
The last picture is the house in the Sims1.
Value: 53749
Furnished: No
Decorated: Throughout
Bedrooms: 3
Bathrooms: 2
Stories: 2
Lot Size: 40×30
Unfurnished Residential Lot (40×30)
Credits:
Enrique