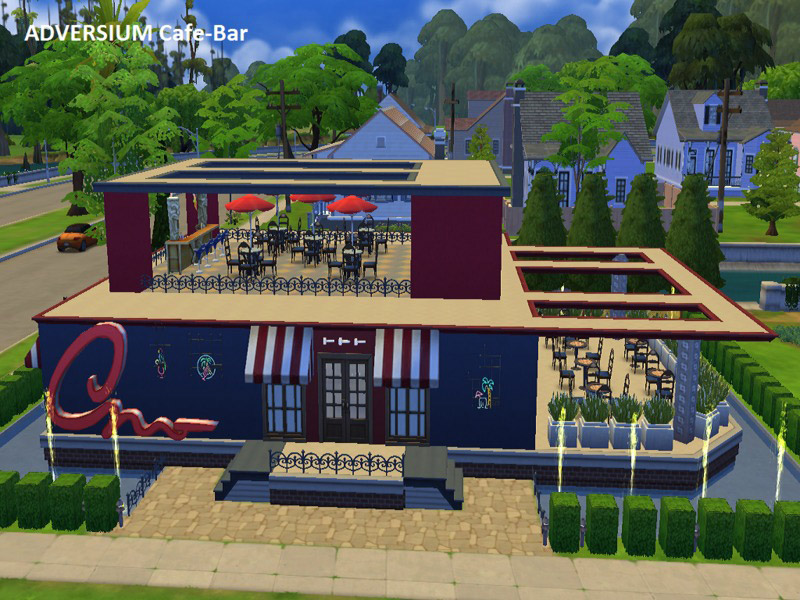 This stylish and modern Cafe-Bar is the ideal choice for your simmies to have fun and enjoy with friends. There are two bars, one on the first floor and another one on the second floor with tables on the terrace in a romantic atmosphere. There is also an open area on the ground floor with tables next to the nice garden and the fountain.
I hope you will enjoy it.
Many thanks to the following Artists for the cc used:
MUTSKE (Kinlet Living)
DOT (Pot Ceiling Lamb set)
You have to download the above cc separately.
Value: 109577
Furnished: Fully
Decorated: Throughout
Stories: 2
Lot Size: 30×20
Fully Furnished Community Lot (30×20)
Credits:
Alexiak1232