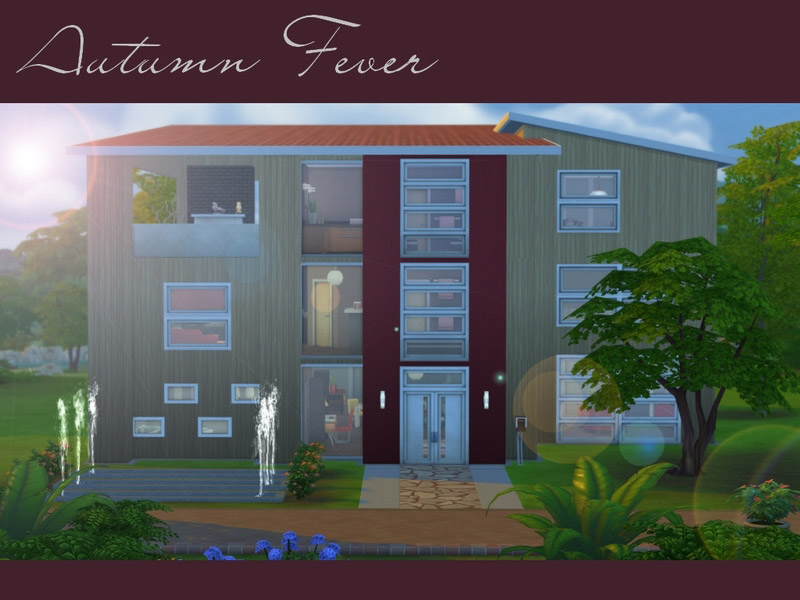 The Autumn comes in lovely colors, the last warm breath of the sun embraces your skin, while the first leaves start to fall.
It's the most beautiful season of the year and so this house comes in all the wonderful colors the autumn could appear.
This modern house has 3 stories.
On the first floor you will find a huge living/dining/kitchen area with bar and piano for your partys.
There also is a bathroom in decent colors.
The second story is your relaxing area, also for working! Let the beautiful colors inspire you.
On the westside you'll find the masterbedroom, another bathroom and on top a kidsroom with enough space for 2!
The third and last floor features a gym, another bedroom and of course another bathroom.
Outside you'll find a outdoor-relaxing area with fireplace and lounge.
Have fun in my Autumn Fever!
Value: 182650
Furnished: Fully
Decorated: Throughout
Bedrooms: 3
Bathrooms: 4
Stories: 3
Lot Size: 40×30
Fully Furnished Residential Lot (40×30)
Credits:
Luuri