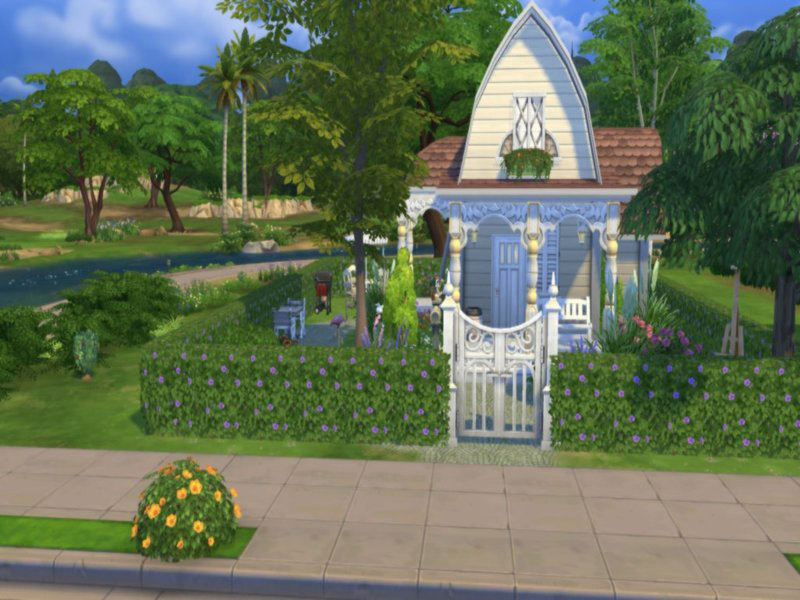 Twinkle smallest cottage in town with his one bedroom and bathroom. Living and kitchen found in the same area. Two porches and a nice garden filled with flowers.Great for a single sim..possible to make the house bigger as you wish.
Your sim can BQ or create a painting or just sit on the bench.
Fully furnished and decorated.
Lotsize: 20×15
Prize: 55.794
1 Bedroom
1 Bathroom with tub/shower
Small living area and kitchen
2 Porches
Credits:
francien