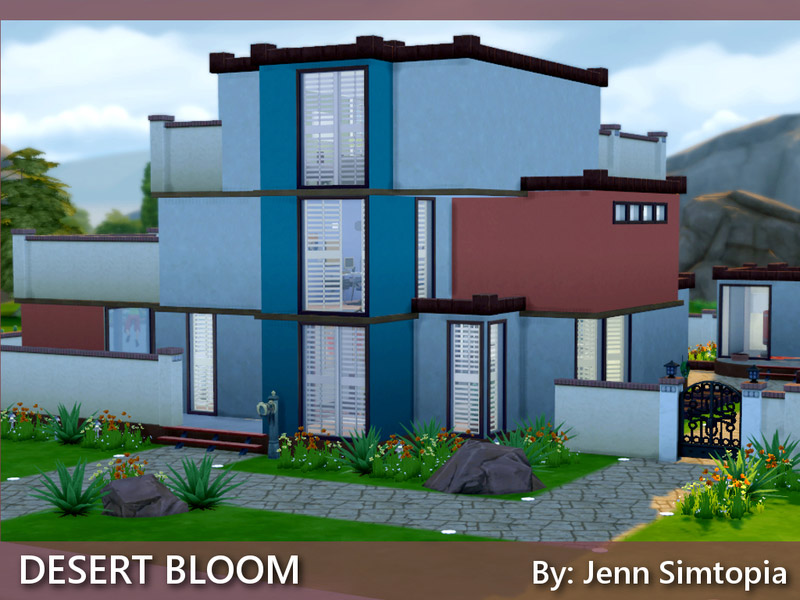 A colorful flower rising from the sand…Desert Bloom. This modern 3 story home boasts a sunken living room, a second story pool with glass walls, and a small out building at the back of the garden currently furnished as a home gym. Built on a 40×30 lot valued at 167,464. The home includes 3 bedroom and 3 bathrooms.
The following TSR cc must be downloaded and installed prior to placing the lot.
Lavender bathroom by Severinka
Bathroom lemingstone by Jomsims
Pure Living by Angela
Natural Energy by Kiolometro
*Please note that several rocks in the yard were enlarged using the shift+] cheat. The enlargement does not download with the lot..so the rocks will simply be normal size. Just reuse the cheat if so desired.
Value: 167464
Furnished: Partly
Decorated: Throughout
Bedrooms: 3
Bathrooms: 3
Stories: 3
Lot Size: 40×30
Partly Furnished Residential Lot (40×30)
Credits:
Jenn_Simtopia