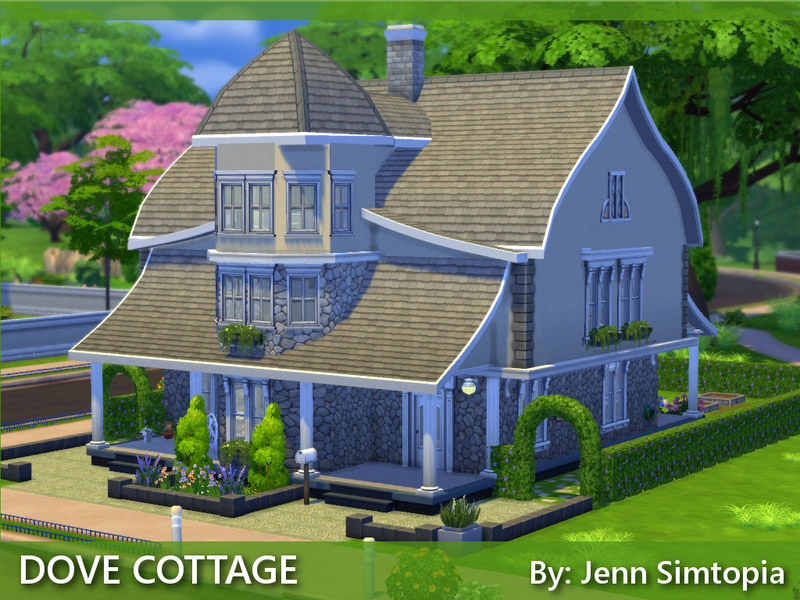 Quaint cottage feel in a large family home. Dove Cottage is a 4 bedroom, 3 bathroom home built on a 30×20 lot. No CC used. Romantic yard with a garden and fountain. Loads of character and charm.
I used (from buydebug) two small statues on the fireplace mantle and invisible lighting throughout the home. These items DO NOT download with the lot. To place these items yourself do the following:
Cheats:
To enable buydebug open the cheat panel and type in the following command: bb.showhiddenobjects. Once you have activated this cheat enter -debug- in the search bar to bring up all the hidden objects. There are objects available in both build and buy mode.
Base game only. No CC used. several items used from buydebug.
Value: 159455
Furnished: Fully
Decorated: Throughout
Bedrooms: 4
Bathrooms: 3
Stories: 3
Lot Size: 30×20
Fully Furnished Residential Lot (30×20)
Credits:
Jenn_Simtopia