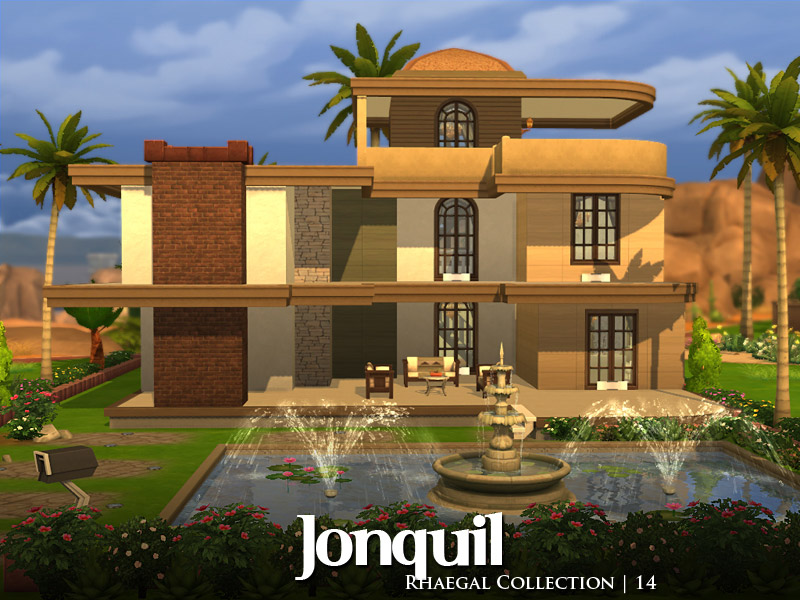 Modern and eye catching house for your sims!
Modern and classic touches,spacious and ornate garden.
Terrace with views, useful items …
Your sims will love it!
Kitchen: 1
Living Room: 2
Bedroom: 2
Bathroom: 2
Thanks for all TSRAA!
I hope you like it!
Enjoy!
Thank you for this beautiful furnishings all TSRAA!
Canelline
Dream Life Bedroom
Severinka_
Provence Dining Room
Angela
Victoria Living
SIms4Krampus
Set of 4 Lovely Wallpapers
Value: 106753
Furnished: Fully
Decorated: Throughout
Bedrooms: 2
Bathrooms: 2
Stories: 3
Lot Size: 30×20
Fully Furnished Residential Lot (30×20)
Credits:
Rhaegal