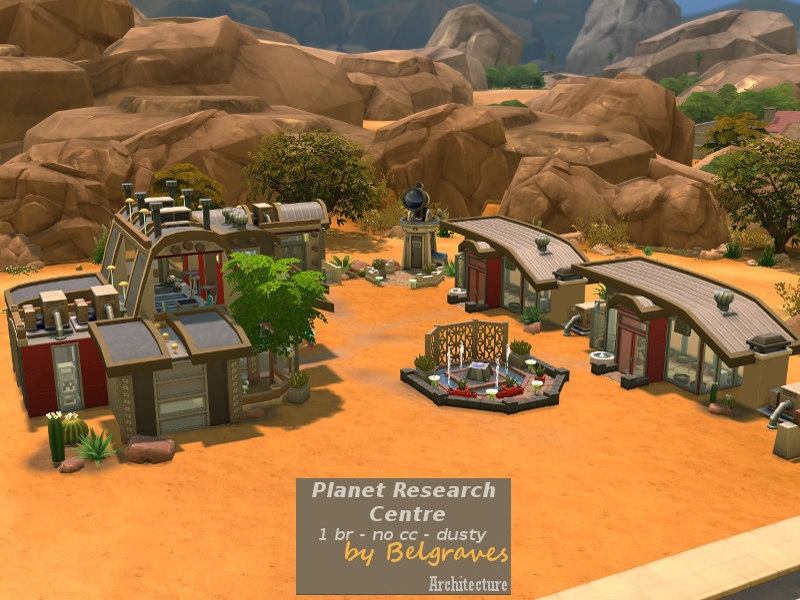 a futuristic home with one bedroom
government sends you to another trip to explore the lifeforms,
geologics and constellations of another class 5 planet?
don't you worry! with this planet research centre you'll have all you need
to do a proper work and leave this dustlump as soon as possible!
main building:
ground floor: living and dining area, patio with grill place, kitchen, bedroom and bath
open area under the roof: card table, blic bloc game, tables for collebtables, guitar
the research building contains the heart of coal control unit which steers all the functions of the whole complex, a microscope, workbench
in the two greenhouses you can plant the seeds you discover
use the teleskope to contact your home planet or discover the stars from this part of the orbit
build your own rocket to make short trips in space
maybe you'll have more fun here than you thought 😉
adress: mesquite neglected (former family zest lot)
northeast of oasis springs
created by leander belgraves
only basegame required
place the lot from the build mode to keep resized objects
Value: 160558
Furnished: Fully
Decorated: Throughout
Bedrooms: 1
Bathrooms: 1
Stories: 2
Lot Size: 40×30
Fully Furnished Residential Lot (40×30)
Credits:
Leander_Belgraves