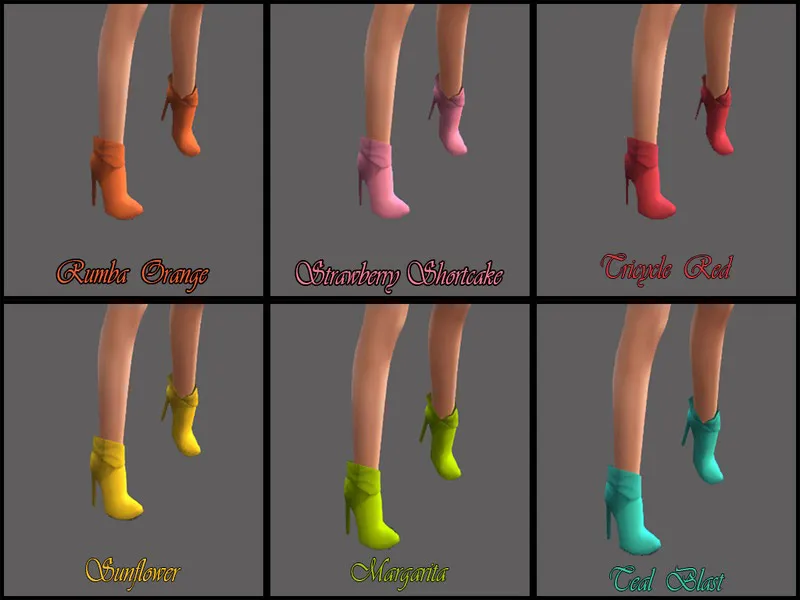 This is a Recolor of Elfdor's Ankle Cuffed Boots ver. 1 (thin heels).
This recolor comes in 16 colors, has custom catalog thumbnails, custom swatches, is base game compatible and is a standalone creation.
Creator Notes
Make sure you download Elfdor's mesh should you want to download this recolor and have it show up in your game.
Look for my other recolors that coordinate with this color palette.
Happy Simming!
Credits:
Elfdor, dltn43