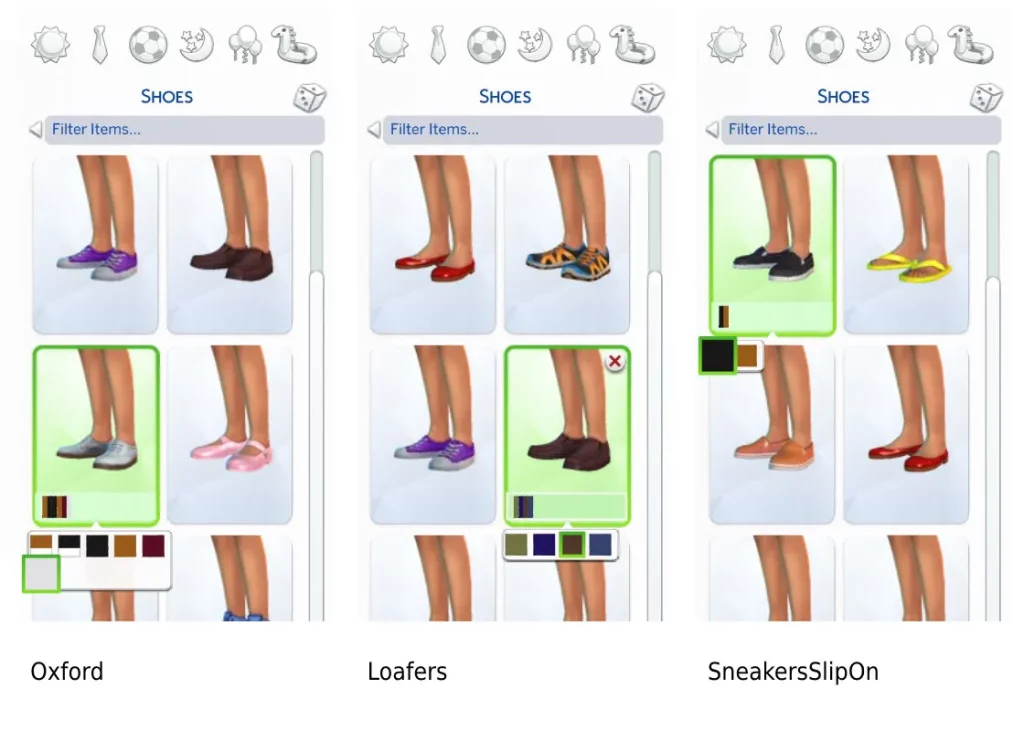 These are the Maxis boy-only shoes from the base game made available for girls. I thought I had seen these somewhere before, but now I couldn't find them so I made them (again). These are not actually new meshes (but there is no appropriate category I can put this in), they are CASP flag edits!
Be warned that those slip-ons actually look a bit shitty ‒ the unisex ones (that girls can already wear; directly below on the CAS screenshot) have a much better texture and are very similar other than that, but there might be great texture overrides for them available somewhere so I included them anyway.
The zip contains three packages (one for each kind of shoe), the packages include one custom CASP resource per colour (they are not overrides).
Credits:
plasticbox